Iraq
Car bomb attacks kill twelve near Iraqi capital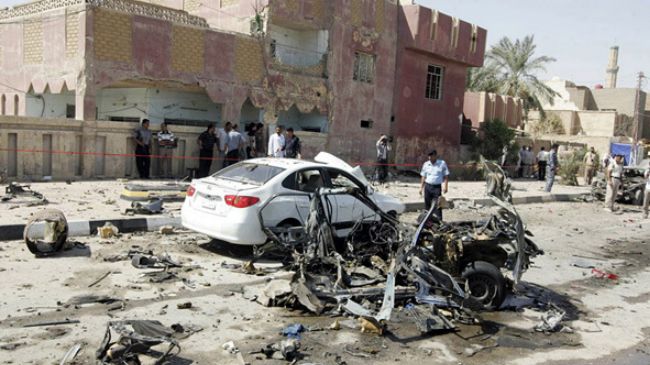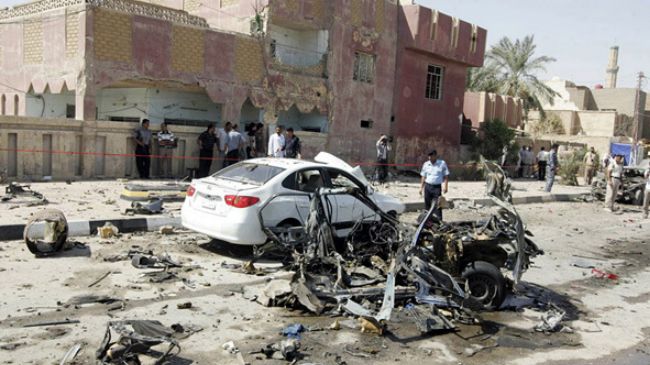 Some twelve people, including two soldiers, have been killed and several others injured in two separate bomb attacks near the Iraqi capital, Baghdad, official sources say.
According to Iraqi police officials, a car bomb went off in the town of Mahmudiyah situated about 30 kilometers south of Baghdad on Saturday, killing 10 people and wounding 24 others.
In a similar incident, two Iraqi soldiers lost their lives and five others were injured when a roadside bomb ripped through a military convoy in the town of Tarmiyah, north of Baghdad.
Such bomb attacks come as Iraqi troops forces backed by volunteer forces are fighting against Takfiri militants from the ISIL terrorist group on several fronts across the country.
Having taken control of parts of Syria, the ISIL terrorist group sent its militants into neighboring Iraq in early June and quickly seized large swathes of the territory there.
Iraqi officials blame Saudi Arabia, Qatar and some other Persian Gulf Arab states responsible for the rise in terrorist attacks across the country.
Last month, violence claimed more than 1,400 lives in the central and northern parts of Iraq, according to figures by the United Nations.