Iraq
Car bomb attacks, shooting kill 32 people across Iraq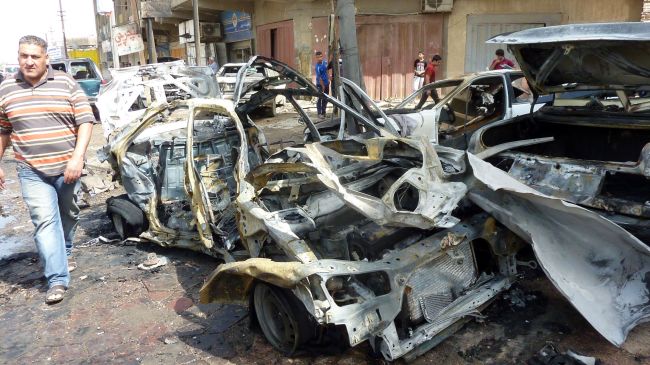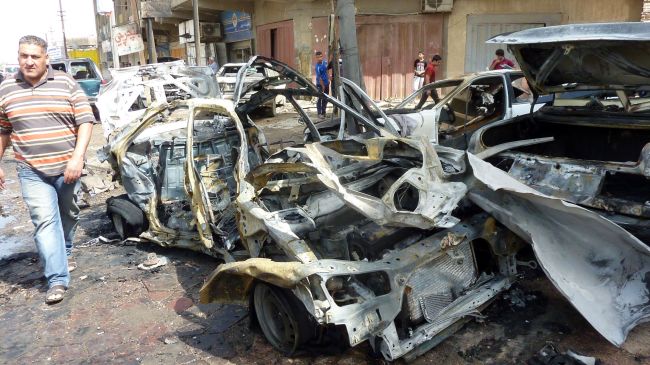 At least 32 people have been killed and many more injured in a wave of violence, including car bomb attacks and a shooting incident, in several southern and central cities and towns of Iraq.
The car bomb attacks were carried out in the cities of Kut, Hilla, Aziziyah, Mahmudiyah, Nasiriyah, Tuz Khurmatu, Najaf, and Basra on Sunday.
More than 50 people were wounded in the attacks, where terrorists used seven vehicles loaded with explosives.
No group immediately claimed responsibility for the bombings, but al-Qaeda-linked militant groups, which seek to destabilize the central government of Iraq, frequently carry out such coordinated attacks.
Also on Sunday, at least six policemen guarding a pipeline exporting crude oil from the country's northern city of Kikruk were killed by gunmen. Five others were also injured in the incident.
There has recently been an upsurge in violence across Iraq, and the authorities say Qatar and Saudi Arabia have had a hand in some of the deadly incidents.
The United Nations says a total of 1,045 people were killed and nearly 2,400 were injured in violent incidents in Iraq in the month of May.
On May 30, UN Ambassador to Iraq Martin Kobler warned that "systemic violence is ready to explode at any moment."
He also urged Iraq's political leaders to "engage immediately to pull the country out of this mayhem."
Iraqi Prime Minister Nouri al-Maliki has said that militant groups and the remnants of the former Ba'athist regime are responsible for the latest wave of violence.