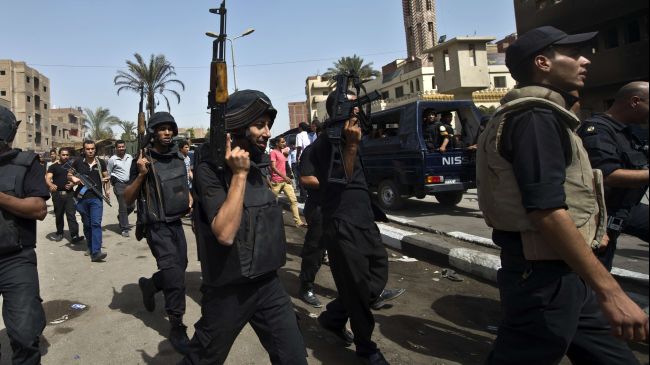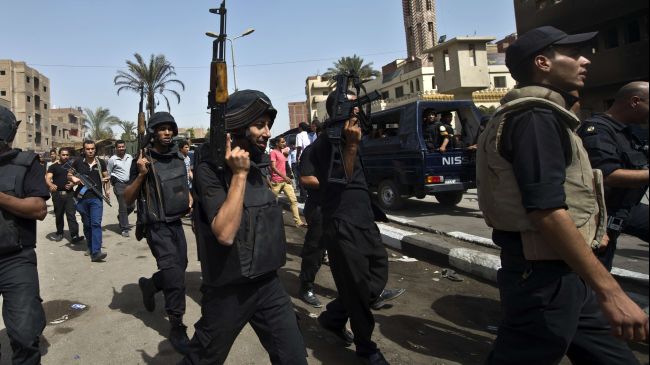 At least six soldiers have been wounded when a car bomb exploded near a military intelligence building in the Egyptian city of Ismailia, security sources say.
Local security officials said the powerful car bomb went off in the volatile port city of Ismailia, located 120 km (75 miles) northeast of Cairo.
The security sources said the force of the blast caused part of the building's wall to collapse.
No person or group has claimed responsibility for the explosion.
In a separate incident, unknown assailants gunned down a police officer in the north of the restive Sinai Peninsula.
Egyptian police sources say the incident took place outside the officer's home in the town of el-Arish. Three weeks ago, several soldiers were also killed in the same town.
Egypt's eastern desert region has witnessed a spike in violence since the army's ouster of former president, Mohamed Morsi, back in July.
Over 100 members of security forcers have been killed in different attacks since then.
Meanwhile, reports also say Egypt's army chief, Abdel Fattah al-Sisi, has sought to meet with one of Morsi's former top aides, Emad Abdel Ghafour. However, the latter has refused the meeting based on a decision by the anti-government National Coalition for the Defense of Legitimacy.
The development comes as demonstrations by supporters of Morsi against the military-backed interim government are still being held across Egypt despite the interim authorities' efforts to widen crackdown on Morsi backers.
Pro-Morsi protesters gathered in the cities of Cairo, Alexandria, Damietta, and Suez on Friday afternoon, calling for the ousted president's release and reinstatement.
Egypt's interim government has arrested more than 2,000 Muslim Brotherhood members, including the party's leader, Mohamed Badie, who was detained on August 20.
Morsi has been held in an unknown location since his overthrow. He is due to stand trial on November 4 on charges of inciting violence.
Hundreds of supporters of the group have been killed in clashes with army over the past few months.
JR/SS/SL