Syria
Car bomb goes off at marketplace in Syria's Afrin, kills 8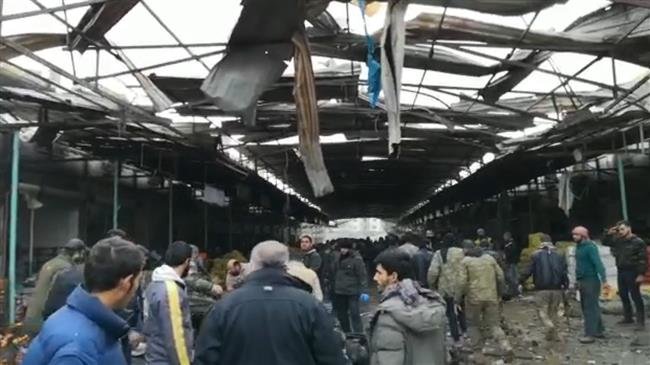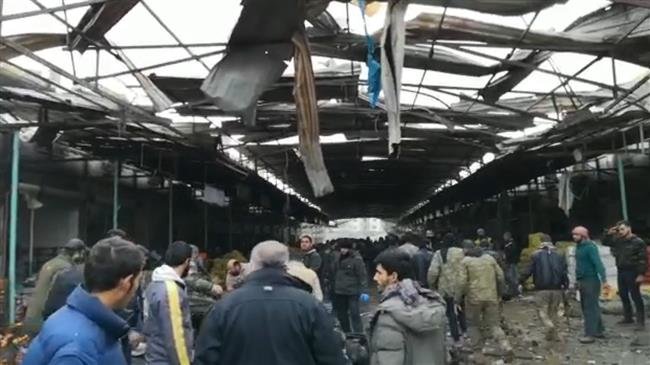 At least eight civilians have been killed and dozens more injured after an explosives-laden vehicle exploded at a marketplace in Syria's northern province of Aleppo.
The so-called Syrian Observatory for Human Rights reported that the explosion struck al-Hal market in the city of Afrin, situated 43 kilometers north of the provincial capital city of Aleppo, on Sunday afternoon.
The Britain-based monitor group added that security forces have sealed off the attack scene, members of the so-called White Helmets are rushing to the area to provide help to the victims
The death toll is expected to rise as some of the injured are in a critical condition.
No militant group has claimed responsibility for the attack so far.