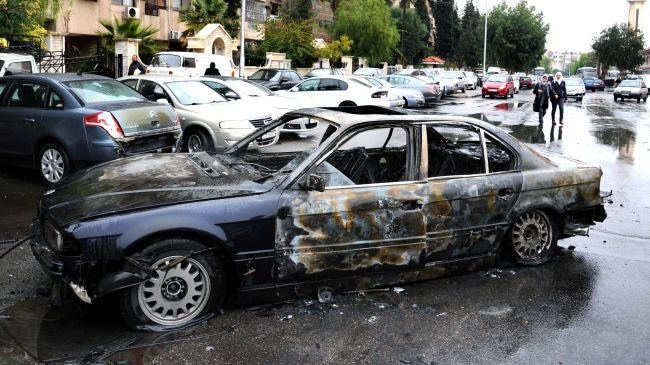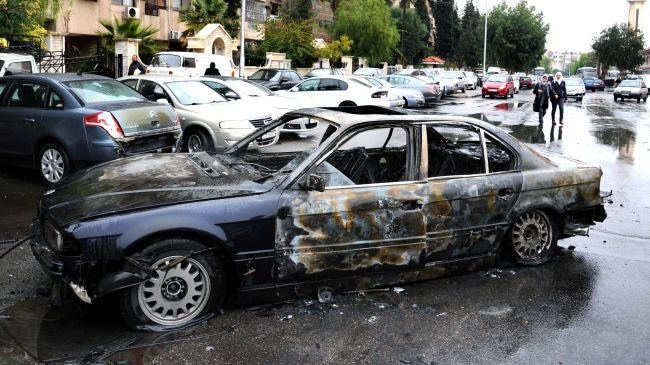 Syria's state television has reported multiple casualties after car bomb went off in the central city of Hama.
The state television said that "several people were killed or wounded" during the early hours of Sunday, when the "terrorist car bomb" exploded "near an agricultural vehicle company on the edge of Hama City."
The so-called Syrian Observatory for Human Rights, which is based in London, also confirmed the fatal bombing.
"A violent explosion shook the Sinaa highway in Hama City moments ago, followed by intense gunfire," the group said, adding that "ambulances could be seen in the area."
The observatory added that more than 30 people died in the bomb attack.
Foreign-backed militants operating inside Syria frequently carry out car bombings in the Arab country.
On October 19, a similar attack hit a suburb of Syria's capital, Damascus, leaving an unspecified number of casualties. The bombing was carried out by terrorists at the entrance of the Christian-Druze neighborhood of Jaramana.
In August, another blast in Jaramana killed 18 people.
Syria has been gripped by deadly unrest since 2011.
The foreign-sponsored militancy has taken its toll on the lives of more than 100,000 people and led to the displacement of a total of 7.8 million others, according to figures released by the United Nations.