Iraq
Car bomb kills 10 at busy Baghdad intersection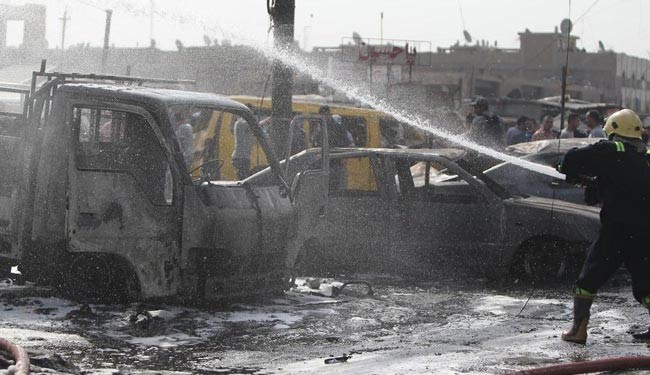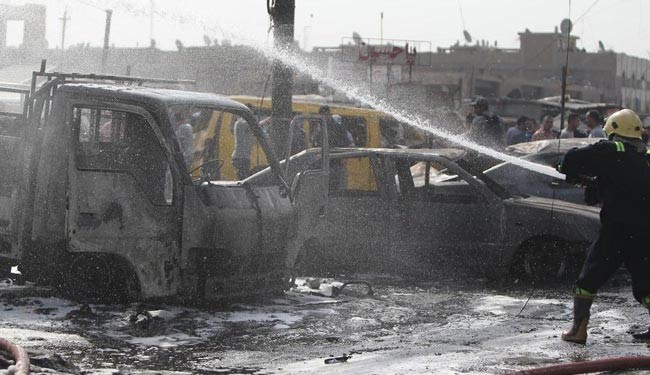 A car bomb has ripped through a crowded Baghdad intersection, killing 10 people, Iraqi security officials say.
The Tuesday blast at the Baghdad Jadida area in the east of the city, where a suicide bombing struck Shia worshippers the day before, also wounded 33 people.
Since early this year, Iraq has been facing a growing militancy with the Takfiri ISIL terror group and its allied militants who have taken over areas in the country's west and north. The crisis has deteriorated since June when the ISIL declared a so-called caliphate on the territories under its control.
The ISIL terrorists have been committing heinous crimes in the areas they have taken, including the mass execution of civilians as well as Iraqi army troops and officers.
The Iraqi army, backed by thousands of volunteers, is engaged in fierce fighting with the ISIL militants to push them out of the captured areas.