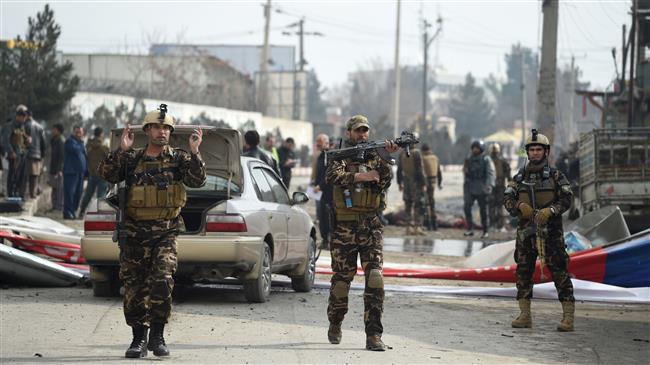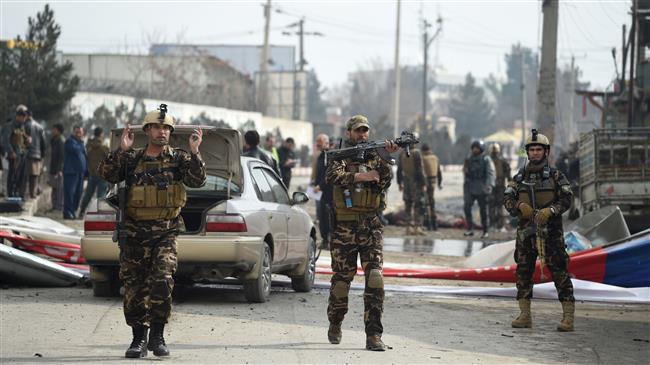 The Afghan capital has been rocked by a strong car bomb blast, which targeted foreign troops and which killed at least one person and wounded four others.
The Afghan Interior Ministry said that the blast occurred early Friday morning in Qabil Bay in eastern Kabul, an area that is home to a military training center, the government's customs offices, and some guest houses.
The bomb-laden vehicle belonged to an international contractor, according to the ministry spokesman, Najib Danish, who did not name the company.
Danish said foreign troops had been the target of the bombing.
Another ministry spokesman, Nasrat Rahimi, said it was not clear if the blast had caused any foreign casualties.
Responsibility for the blast, which is the latest in a series of attacks hitting Kabul, has not yet been claimed by any group. Both the Dash and Taliban militant groups are present in Afghanistan and have carried out similar attacks before.
On Wednesday, Afghan President Ashraf Ghani unveiled a plan for peace with the Taliban.
Afghan President Ashraf Ghani has offered the Taliban militant group to join peace talks "without preconditions."
At the start of the second Kabul Process Conference on Wednesday, Ghani offered to recognize the Taliban as a legitimate political group and called on it to join peace talks "without preconditions."
The Taliban have yet to react to the proposal. And if the Friday bombing is claimed by the group, it may complicate President Ghani's efforts for peace.