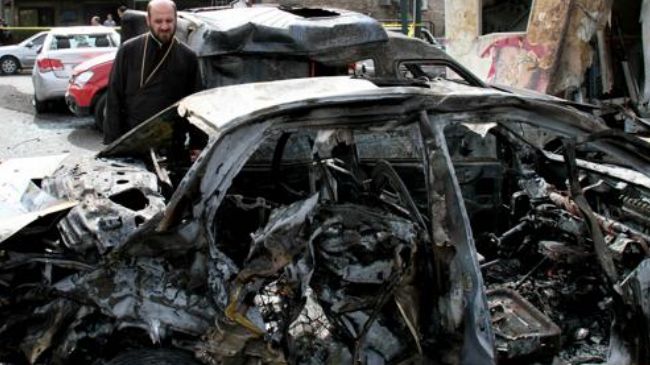 Car bombing kills 16 in Qatana, southwest of Syrian capital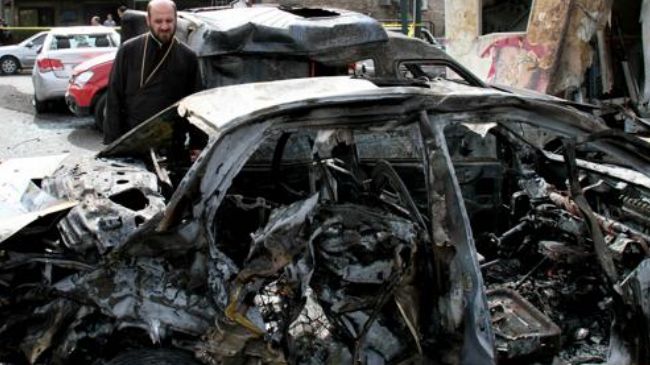 A bomb attack has killed 16 people, including seven children, and wounded scores of others in a suburb near the Syrian capital city of Damascus, state media report.
The Syrian state media reported on Thursday morning that a deadly car bombing rocked the city of Qatana, southwest of Damascus, killing at least 16 people.
Reports further indicated that the explosion, which targeted a military housing compound near an elementary school, was carried out by the foreign-backed militants fighting against the Syrian government.
According to Syria's official news agency SANA, "This morning, terrorists targeted the residential area of Ras al-Nabaa with a vehicle loaded with explosives, blowing it up in front of the Mikhael Samaan school."
On Wednesday, at least 12 people were killed and several others wounded in a string of deadly explosions that hit Damascus.
Earlier on Wednesday, three bombs ripped through the main entrance of the Syrian Interior Ministry in the Kafar Souseh district of the capital, killing at least seven people.
Syria has been the scene of unrest since March 2011. Many people, including large numbers of army forces, have been killed in the violence.
Damascus says certain Western states, especially the United States, and their regional allies are fueling the unrest.