Iraq
Car Bombs Hit Muslim Pilgrims as Iraq Unrest Kills 68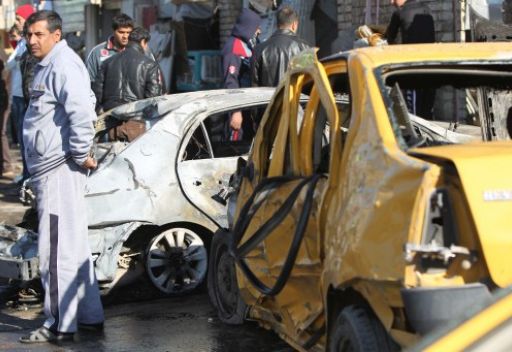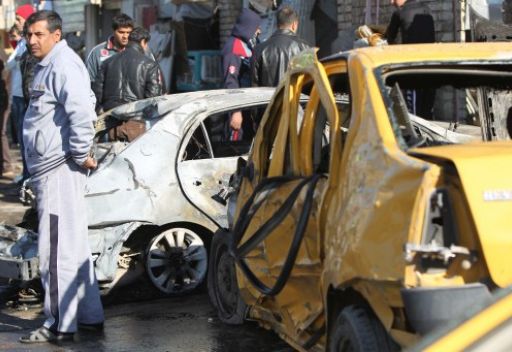 Car bombs ripped through Muslim pilgrims near BaBaghdad attacks (archive)ghdad while militants attacked a city council headquarters and a police station, as Iraq-wide violence killed at least 68 people Monday, officials said.
In the Rashid area south of Baghdad, two car bombs targeted Muslim Shiite pilgrims, killing at least 24 people and wounding at least 52, security and medical officials said.
In the city of Tikrit, militants detonated a car bomb near the city council headquarters and then occupied the building, with employees still inside.
Iraqi security forces surrounded the building, and then carried out an assault that Counter-Terrorism Service spokesman Sabah Noori said freed 40 people who were held inside.
"We freed all the hostages" and killed one suicide bomber, while two others blew themselves up, Noori told AFP.
A police major and a doctor said that a city council member and two police were killed, though it was unclear whether they died during the initial attack or the later assault by security forces.
The assault came after suicide bombers struck a police station in the town of Baiji, also in Salaheddin province.
One bomber detonated a car bomb at the gate of the station, after which three entered, shot dead an officer and a policeman, and waited inside.
SWAT security forces then attacked the station, killing one of the militants, while the other two blew themselves up, killing three police.
Gunmen also killed three soldiers guarding an oil pipeline near Tikrit, while two oil protection police were killed and three wounded by a bomb south of the northern city of Kirkuk.
The second-deadliest attack on Monday was in the northern city of Mosul, where militants gunned down 12 people on a bus.
The city has become one of the most dangerous parts of Iraq, with militants carrying out frequent attacks and reportedly extorting money from shopkeepers.
Also on Monday, five other car bombs and a magnetic "sticky bomb" on a vehicle exploded in and around the Iraqi capital, killing at least 17 people and wounding at least 43 — the second series of blasts in the area in 24 hours.
One of the car bombs went off in a car park near the Baghdad provincial council headquarters, killing at least four people.
The attacks came after another series of bombings in and around Baghdad killed at least nine people on Sunday night, while violence elsewhere in the country that day killed a further 11 people, among them a TV presenter and a family of five.
The presenter, Nawras al-Nuaimi, was the sixth journalist to be killed in Iraq since October, and the fifth to die in the city of Mosul in the same period.
Media rights watchdog Reporters Without Borders (RSF) issued a statement on her killing, saying it was "stunned by this latest murder and by the failure of the local and national authorities to respond to the deadly campaign against journalists in Iraq."
More people died in violence in the first eight days of this month than in the whole of last December, and over 6,500 people have been killed since the beginning of 2013, according to AFP figures based on security and medical sources.