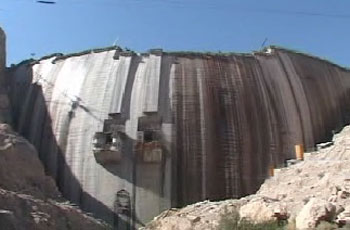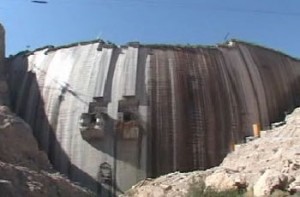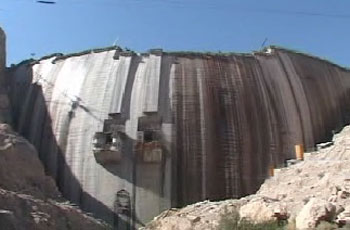 Carun Four Dam, largest arch dam in Iran, was commissioned by President Mahmoud Ahmadinejad Thursday.
The dam, 230 meters high from the foundation, has been built by 1.62m cubic meters of concrete.
Built on an indigenous espertise, the dam would offer an additional 1 megawatt of electricity to the national grid.
The reservoir dam is planned to generate 2100 gigawatts of electricity a year. It would also supply water to irrigation and industrial schemes in low-lying areas.
The dam is situated in 185 kilometers to the southwest of the Shahr-e kord City, the provincial center of Chaharmahal and Bakhtiyari Province.
In an address following the ceremony, President Mahmoud Ahmadinejad said that double effort was needed for the country's development.
He said Iran should stand atop of the world because Iranian nation deserves such a position.
He said enemies do not wish to see Iran's development and progress and that's the main reason they are hostile towards the country.
He added that gone is the era of enemies' efforts to harm Iran and they will not be able to block the country's development.
He noted that his government strives for country's development and will this year double its works and endeavors to that end.
Addressing the arrogant powers, President Ahmadinejad said the arrogant powers are on the fall. "Change your attitude, otherwise, if you wish to continue with your wrong doings, rest assured that based on the divine tradition you will face the same destiny the big criminals in history did."
President Ahmadinejad arrived in Shahr-e Kord Thursday morning.