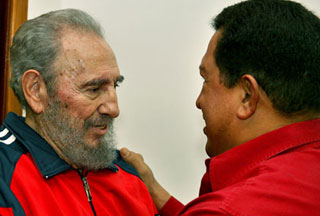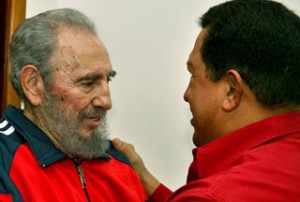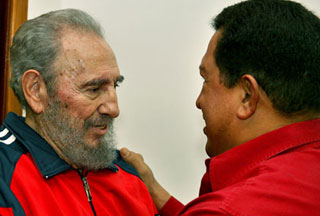 Former Cuban leader Fidel Castro says the United States is worried about Venezuelan leftist President Hugo Chavez because he can influence people.
"He [Chavez] is the person who most worries the empire [US] for his capacity to influence the masses," the Cuban revolutionary leader wrote in a message on Monday.
Castro sent the message to Chavez as Venezuela marked the 200th anniversary of its independence from Spain.
"He is a true master in the development and divulgation of revolutionary ideas. He has dominion over them and the art of transmitting them with amazing eloquence," according to Castro's message.
Castro said that "very few times in a lifetime, is it possible to meet a person who is able to rule a real and profound revolution for over 10 years."
Chavez became Venezuelan President in 1999.
Castro also noted that Washington and its "mercenary acts" underestimated the Venezuelan president and his people.
"But I have no doubt that they will receive an unforgettable lesson if they attack Chavez," he concluded.