Palestine
Casualties in zionist regime shooting in Gaza rise to 17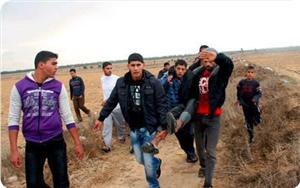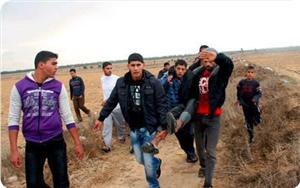 The number of casualties in the Israeli army shooting at a peaceful demonstration in northern Gaza afternoon Friday rose to 17.
Dr. Ashraf Al-Qudra, the health ministry spokesman, said that the Israeli occupation forces (IOF) used live and rubber bullets to fire at the peaceful demonstration to the east of Jabaliya, northern Gaza.
He said that 11 were shot in their feet with live bullets and one in the abdomen while one was injured with a rubber bullet in his foot. He added two were treated for breathing problems due to the IOF extensive use of teargas while two were hit with teargas canisters one in the shoulder and the other in the foot.
The PIC reporter said that the demonstrators were protesting the IOF-imposed buffer zone to the east of Jabaliya when the IOF soldiers fired at them.
The number of casualties in Gaza Strip in IOF shooting since the start of the year thus reached 8 martyrs and 72 wounded.