Europe
Catalan parl. to set up election body despite ban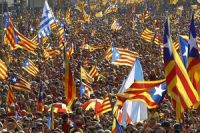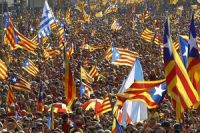 Catalan lawmakers have voted to set up an election commission for a referendum on independence from Spain, despite an order by Spain's constitutional court to suspend the plan.
On Wednesday, 86 Catalan parliamentarians supported the proposal to form a seven-member "control commission," while 48 opposition politicians abstained from the vote.
The Catalan parliament approval comes a day after thousands of pro-independence Catalans took to the streets of Barcelona, chanting "We will vote."
The protest was staged after a decision by Spain's constitutional court on September 29, to block Catalonia's referendum on independence after the Spanish Prime Minister Mariano Rajoy lodged a formal appeal with the court, asking it to declare the referendum illegal.