Europe
Catalonia MPs to launch secession process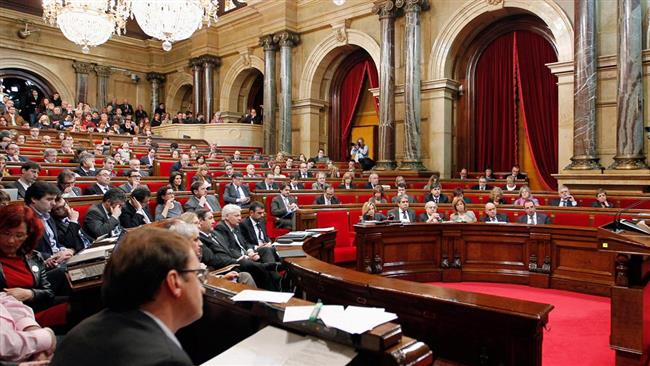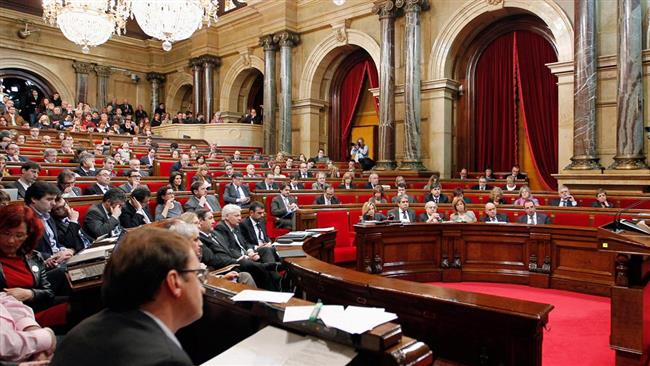 Spain's pro-independence region of Catalonia is expected to launch a secession process in the regional parliament aimed at securing complete independence by 2017.
The Catalan pro-Independence parties are expected to discuss and vote on Monday on a resolution that calls on the parliament to start working on legislation within 30 days to create a separate social security system and treasury.
Catalonia's Together for Yes coalition – led by the region's President Artur Mas – and the far-left separatist CUP Party, which together have 72 seats from the total of 135, support the resolution.
Ready for showdown
The Spanish government in Madrid has pledged to ask the Constitutional Court to declare the resolution void if it is passed. The court had on Thursday ruled that the vote could go ahead.
The resolution would be suspended if the court accepted the government's appeal until judges rule on it.
However, the Together for Yes coalition says it will go ahead with enforcing the resolution.
"The content of the resolution will be applied regardless of what the Constitutional Court says. We have strength and legitimacy, even if the Spanish state resists," Together for Yes lawmaker Pere Aragones said.
Catalonia's pro-independence parties won a majority in the regional assembly for the first time in elections in September.
The region is home to 7.5 million people and accounts for a fifth of Spain's economic output.
Many Catalans believe their economy would be more prosperous on its own, complaining that a high portion of their taxes go to the central government in Madrid.
Catalonia held an official though symbolic referendum on independence in 2014. It was deemed unconstitutional. The turnout was reported at 37%, of which more than 80% voted in favor of independence.