Economy
Iran
Middle East
CBI Governor: Iran to Release Assets Frozen by South Korea
Governor of the Central Bank of Iran (CBI) Abdolnasser Hemmati said that Tehran will unfreeze its resources from South Korea through the legal and international methods, and added that Seoul should live up to its commitments.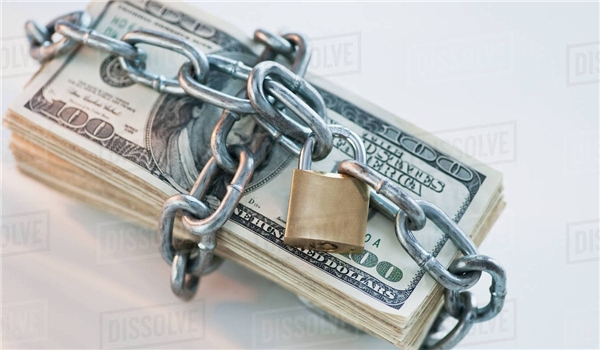 Hemmati added that the South Korean banks have held financial assets that belong to the Iranian nation and CBI.
He also hoped that the Korean government would observe its obligations and not prevent Iran from accessing these resources with the pretext of the US sanctions.
In relevant remarks, Iranian Foreign Ministry Spokesman Seyed Abbas Mousavi on Monday lashed out at South Korea for compliance with the US policy of freezing Iran's assets.
"Unfortunately, South Korea has allowed interference of certain streams in half-a-century-old good and intimate relations with Iran and these relations are being distorted by the meddling of third-party states," Mousavi told reporters in a press conference on Monday.
He described South Korea's "blind obedience" to the US and blocking Iran's assets under the pretext of the US pressures as "unacceptable".
"They are not entitled to block the Iranian nation's assets for a long time, under this pretext," Mousavi underlined.
He said that the foreign ministry in cooperation with the Central Bank of Iran (CBI) and other bodies will adopt all the necessary legal and diplomatic measures to guarantee the Iranian nation's rights.
Last week, Iranian President Hassan Rouhani called on the CBI to pursue ways of releasing Iran's assets and properties that have been withheld in Seoul under US pressures.
Rouhani made the remarks in a phone talk with the Governor of CBI, adding that blocking CBI's resources by South Korea has been carried out in obedience to the anti-humane policies of the US government and within the framework of maximum pressure against the Iranian nation.
He ordered the CBI to follow up the issue in cooperation with the foreign ministry through bilateral political means and legal course of financial institutions and international communities.
"South Korea's prevention of Iran's access of CBI assets for purchasing basic commodities, medicine and humanitarian items is never acceptable," President Rouhani underlined, and added, "And we expect the South Korean government to remove this limitation soon."