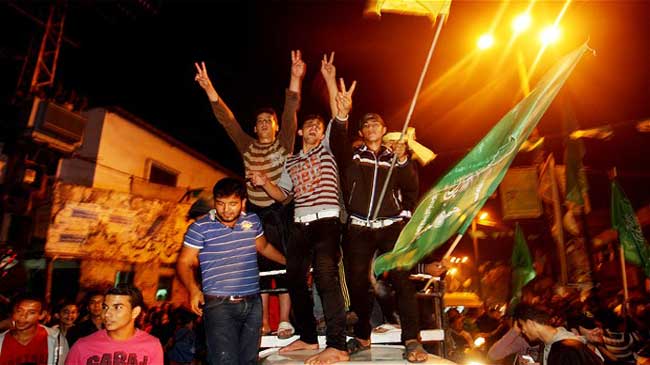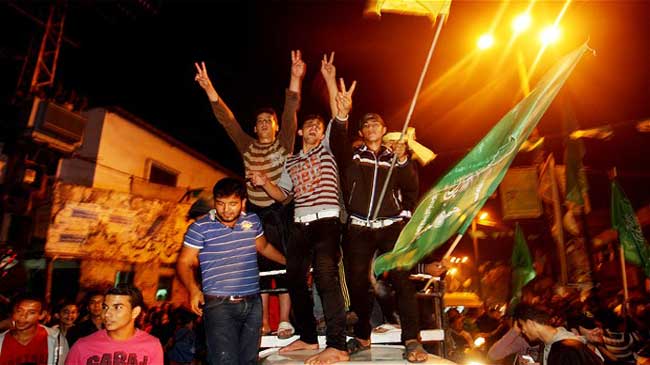 As Palestinians celebrate the ceasefire in the Gaza Strip, the leader of Palestine's Islamic Jihad movement, Ramadan Abdullah, says resistance was the key to the victory against the Israeli regime during the seven-week war on Gaza.
According to Palestinian sources, Palestinian resistance groups and Israeli officials reached an agreement on a ceasefire in the besieged Gaza Strip.
The death toll from the Israeli war in the Gaza Strip stands at nearly 2,137. Some 11,000 others have also been wounded since the Israeli aggression began on July 8.
Most of the victims were civilians, including children, women and elderly people.
Tel Aviv says 68 Israelis were killed in the conflict, but Hamas puts the number at more than 150.