Syria
Ceasefire extended in Syria's Homs: Governor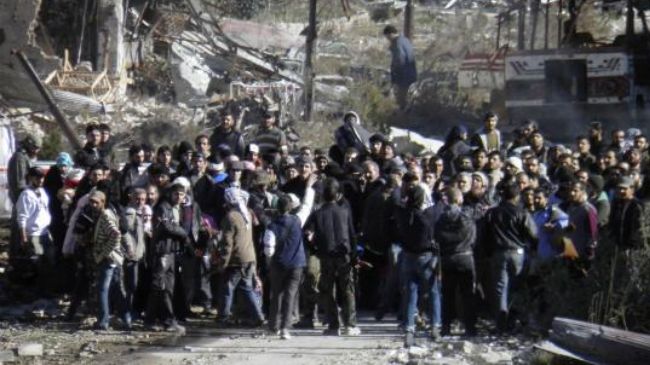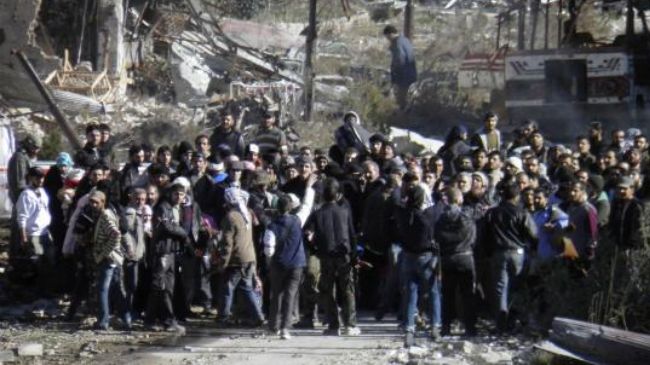 The Syrian government and foreign-sponsored opposition have agreed to extend the ceasefire in Syria's western city of Homs for three more days, a local official says.
"The ceasefire has been extended for an additional three days, starting from today, to allow the evacuation of the remaining civilians," Talal al-Barazi, the governor of Homs, said on Thursday.
Barazi further stated that a total of 1,400 people had been evacuated from the Old City in Homs since last Friday, when the UN-mandated truce kicked off in the area.
According to the Syrian official, 220 of the evacuees are still undergoing background checks and being questioned.
The rescue operation in Homs is part of a UN-mediated ceasefire that began on February 7 between Syrian government forces and foreign-backed militants to allow thousands of women, children and elderly men to leave the militant-held parts of the city.
Takfiri militants have been holding parts of Homs for more than a year, causing widespread hunger and suffering in the area.
On Thursday, UN Under-Secretary-General for Humanitarian Affairs and Emergency Relief Coordinator Valerie Amos said the evacuation of civilians from the Syrian city of Homs had been an achievement, but expressed concern over the delivery of humanitarian aid supplies.
The developments in Homs come as representatives of the Syrian government and the so-called Syrian National Coalition (SNC) continue their talks in Geneva, Switzerland, with no sign of any breakthrough.
The Geneva talks were designed to contain the bloody crisis, which has been plaguing Syria since March 2011. Reports say over 130,000 people have so far been killed and millions displaced due to the foreign-backed violence.