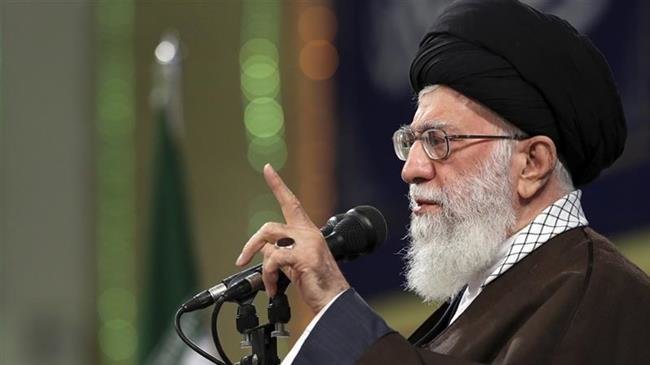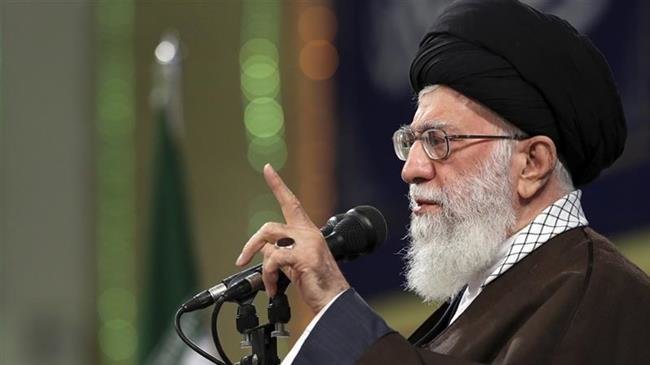 Leader of the Islamic Ummah and Oppressed Imam Ayatollah Seyyed Ali Khamenei has denounced a bloody terrorist attack that targeted members of Iran's Islamic Revolution Guards Corps (IRGC), saying the spy agencies of certain regional and trans-regional countries certainly had a hand in this crime.
In a message on Thursday, Ayatollah Khamenei offered condolences to the bereaved families of the IRGC forces who lost their lives in Wednesday's terrorist bomb attack, which took place in Iran's southeastern province of Sistan and Baluchestan.
Ayatollah Khamenei further called on the IRGC and relevant government institutions to swiftly and seriously follow up on the incident and deal with the perpetrators.
"It is certain that the perpetrators of this crime were linked to spy agencies of certain regional and trans-regional countries and the country's relevant organizations must focus on that and seriously pursue it."
On Wednesday, an explosives-laden car rammed into a bus carrying the IRGC personnel on a road between the cities of Zahedan and Khash, leaving 27 of them dead and 13 others wounded.
The so-called Jaish ul-Adl terrorist group reportedly claimed responsibility for the bombing.
Foreign Minister Mohammad Javad Zarif raised suspicion about the attack's possible links to an anti-Iran summit co-hosted by the US and Poland, which kicked off in Warsaw on Wednesday.
President Rouhani censures a recent deadly terrorist attack against Iranian security forces.
President Hassan Rouhani also described the US and the Israeli regime as the "root causes of terror" in the Middle East region as he condemned the deadly attack on the IRGC forces.
The IRGC has vowed a strong response to those behind the bloodshed.