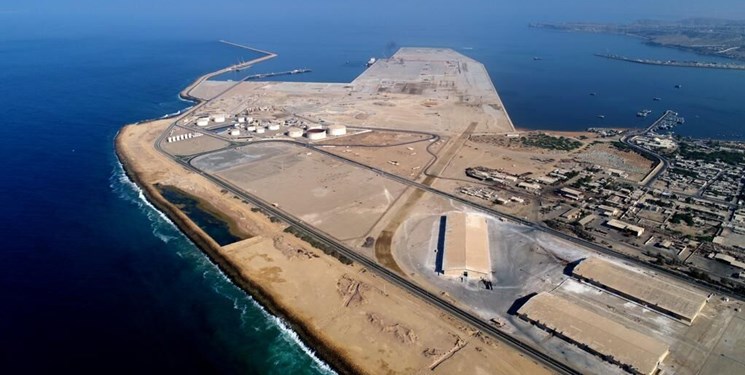 The second part of strategic equipment based on India's $85 mln commitment for developing Chabahar port has arrived in the Southeastern port city of Iran, an official said on Sunday.
Managing-Director of Ports and Maritime Organization of Iran (PMO) Behrouz Aqayee said that an Indian company has brought new strategic equipment to Chabahar
He said that the shipment sent to Shahid Beheshi Port in Chabahar includes two 100-ton cranes worth $7.5 million.
Aqayee said that the shipment was sent to Chabahar within the framework of the long-term build-operate-transfer (BOT) agreement between Iran and India.
The third part of the equipment will be shipped to Chabahar by the end of the year, he said.
Iran's Chabahar received the first shipment of port equipment from India a couple of months ago.
Earlier this month, Deputy Director of Sistan and Balouchestan Department of Ports and Maritime Organization Hossein Shahdadi said that Chabahar port is turning into a new hub for trade and industry in Iran and even the entire Central Asian region.
Shahdadi said that Chabahar is going to become a commercial and industrial hub not only for Iran but for the whole region, adding that major economies like China, India, Pakistan and the Persian Gulf littoral states are keen to invest in Chabahar port.
"Chabahar did not have any free trade zone before the victory of the Islamic Revolution," he said, adding that it was a simple port where foreigners were active in its health sector.
The official stressed that now Chabahar Free Trade–Industrial Zone (CFZ) enjoys numerous capacities, including fisheries, industry and tourism alongside its strategic situation in terms of having two land and sea borders in Southeastern Iran.
"It is expected to become a golden point for Asian countries to access global markets," he anticipated, noting, "Iran has set up various educational and academic centers for all walks of life to train professional workforce; so, the port city has turned into a hub for other nations to find job opportunities and medical equipment there."
Shahdadi stated that the Chabahar is considered the only ocean port in Southeastern Iran, where giant ships can dock safely.
He further said that Chabahar is the fourth important port in Iran, which is used for loading and unloading of 20 percent of basic foods.