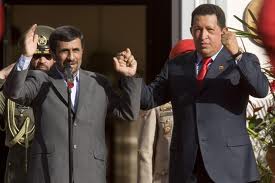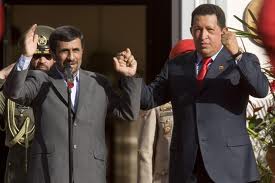 Iran's Foreign Ministry Spokesman says the possible foul play in the death of Chavez should be investigated.
Ramin Mehmanparast told MNA that Chavez' death was an unhappy event, since he was a national hero for Venezuelans.
"The news indicates that Venezuelans would continue his way, and would support his will," he said.
Foreign Ministry Spokesman referred to the claim made by Venezuela's vice-president Nicolas Maduro on the possible role of the enemies in Chavez's cancer and said: "experts should examine Chavez death and in case if they find any evidence, they should inform the public."
Mehmanparast assessed Iran-Venezuela relations as 'good,' and said that "with expanding ties, we show that Chavez has walked in a proper path, and his path would continue by his people."
"People in Venezuela support their leader, and will continue his path. All social classes in Venezuela will help his deputy now in his place to stabilize the situation," he added.