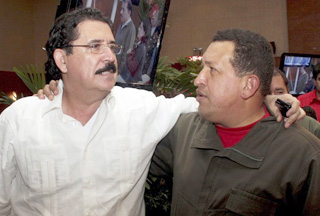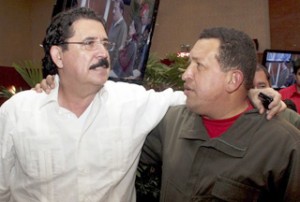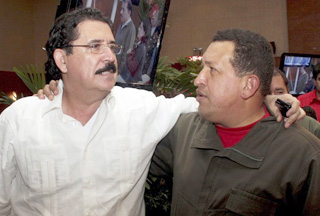 Venezuelan President Hugo Chavez has called new Honduran President Porfirio Lobo illegitimate, criticizing countries that recognize the new government.
"The United States, Colombia, Peru, Panama and Canada were applauding the inauguration of an illegitimate president," he said on Thursday.
Lobo won an election that was denounced by many countries as illegitimate because it was organized by the interim government that toppled President Manuel Zelaya.
The ousted Zelaya left Honduras and went into exile in the Dominican Republic on Wednesday, January 27, 2010 as his legal term ended.
Zelaya had pledged to stay in the country until the last day of his tenure after a military coup overthrew his government in late June.
The new government has presently given amnesty to the soldiers, politicians and judges who took part in the June coup.
Lobo faces a legitimacy crisis in Latin America as some countries, including Argentina, Brazil and Venezuela, have refrained from recognizing his administration.
The Venezuelan president also said that his country would support Zelaya in the future.
"He [Zelaya] knows that he and his family have brothers here," Chavez said.