World News
Chávez meets with Fidel, Raúl Castro in Havana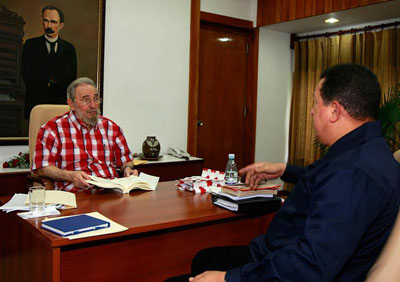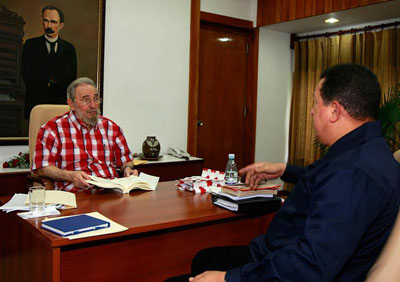 The Venezuelan President discussed with the Cuban rulers "the serious risks of a nuclear war"
Venezuelan President Hugo Chávez met on Wednesday with Fidel Castro, the leader of the Cuban revolution, and his brother President Raúl Castro during a visit that lasted several hours and was not previously announced, several official media reported.
First of all, the Venezuelan ruler, who has already left Havana, had a "moving and fraternal" meeting for about five hours with former president Fidel Castro. Chávez expressed satisfaction about the "excellent health" of Fidel, 84, who has apparently recovered from a serious illness he suffered in 2006.
Both rulers discussed several issues and particularly "the serious risks of nuclear a war which is threatening mankind," Efe reported.
A source said that at a subsequent meeting, Chávez and President Raúl Castro reviewed "the development of the superb political and economic ties" between the two countries.
Chávez's government has been in recent years the main political ally of Cuba and the largest trading partner of the Caribbean island.