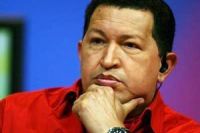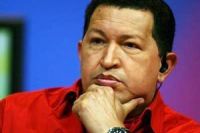 Vice President Nicolas Maduro says Venezuelan leader Hugo Chavez has suffered further complications after his latest cancer surgery in Cuba.
According to Press TV, Maduro said in a televised address from the Cuban capital Havana, on Sunday "We have been informed of new complications that arose as a consequence of the respiratory infection we already knew about."
Chavez is recovering from a respiratory infection following his fourth operation in Cuba since he was diagnosed with cancer in mid-2011.
The vice president added "Nineteen days after undergoing surgery, President Chavez's state of health continues to be delicate with complications that are being attended to in a process that is not without risks."
Maduro, who has been appointed as the temporary replacement while Chavez is recovering, added that the president was facing a "tough situation."
The 58-year-old South American leader won another six-year term in October's presidential election and is expected to start a new term on January 10.
Chavez has named Maduro as his successor, asking Venezuelans to vote for him in fresh elections, should his health fail.