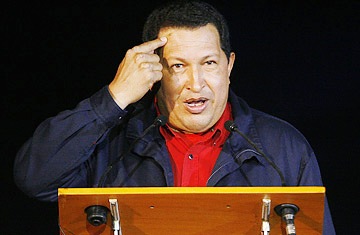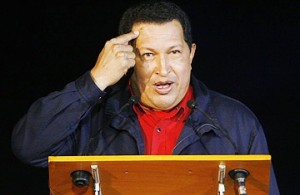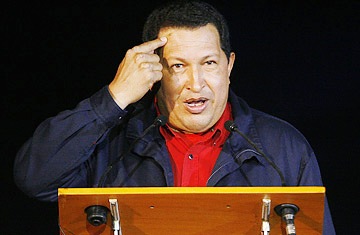 Venezuelan President Hugo Chavez called on US President Barack Obama to explain the US use of military bases in Colombia at a forthcoming regional summit of South American leaders.
"We want him, as called for by Lula, to come to the UNASUR summit and explain the bases issue for us," said Chavez – referring to Brazil's president – in an interview on Saturday in the Spanish newspaper Publico. "It's not too late to do that," added the Venezuelan leader, who made a brief visit to Madrid on Friday.
Brazilian President Luiz Inacio Lula da Silva proposed at the end of August that Obama get together with South American leaders to discuss the use of Colombian military bases by the United States.
Defense and foreign ministers of the Union of South American Nations are due to meet next Tuesday in Quito to outline measures aimed at confidence-building and security in the region.
The meeting was convened at the UNASUR summit in Bariloche, Argentina on August 28, to deal with the crisis provoked by the controversial military accord allowing the US army to use seven bases in Colombia.
Venezuela, Ecuador and Bollivia denounced it as a threat to regional stability, Caracas going so far as to freeze its diplomatic relations with its neighbor Colombia. Spain's Prime Minister Jose Luis Rodriguez Zapatero on Friday offered Chavez Madrid's help in mediating in the crisis in relations with Colombia.