World News
Chavez won't explain about Spain's accusations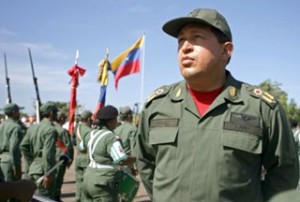 Venezuelan President Hugo Chavez has dismissed Spain's accusations that his government has links with terrorist groups, adding that there is nothing to explain about them.
The comments made on Wednesday come after Spanish President Jose Luis Rodriguez Zapatero demanded explanation from Caracas over alleged ties to terrorist groups active in South America and Europe.
On Monday, Spanish judge Eloy Velasco accused Venezuela of acting as a link between the Basque separatist group ETA and FARC rebels in Colombia.
Velasco also charged a suspected member of ETA, Arturo Cubillas Fontan, of serving numerous high-level roles within the Venezuelan government.
Following Velasco's claim, the Spanish government urged Venezuela to clarify its position on the issue with Zapatero stressing that his government "will act in accordance with that explanation."