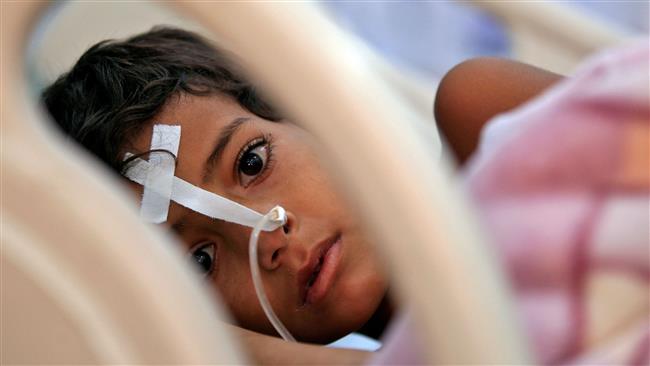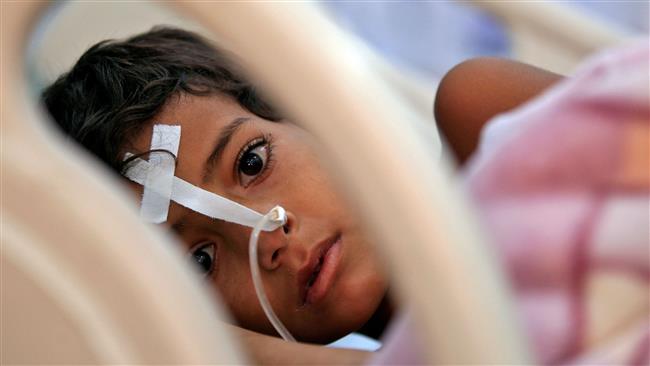 The United Nations Children's Fund (UNICEF) has described 2017 as a devastating year for children trapped in conflict zones across the globe, saying the scale of attacks on children in war-ravaged regions reached "shocking" levels in the year.
In a new report published on Wednesday, the UN's children agency said that throughout 2017, children in war-ravaged zones had come under attack in places where they naturally had to be safe, such as homes, schools, hospitals, and even playgrounds.
According to the UN body, children were employed as human shields, killed, maimed, kidnapped, raped, and even recruited against their will by armed outfits in conflict areas from Iraq, Syria, and Yemen to Nigeria, South Sudan, and Myanmar.
Rohingya women and children fleeing to Bangladesh to stay safe from Myanmar's brutal persecution are now dealing with sexual predators and human traffickers there.
Furthermore, millions of children also bore the brunt of diseases spread as a result of medical shortages caused by fighting, the report said, adding that children also suffered from malnutrition and trauma when access to food, water, and sanitation, and health services was impeded by constant hostilities.
"As these attacks continue year after year, we cannot become numb. Such brutality cannot be the new normal," said UNICEF Director Manuel Fontaine.
The report also said that some 27 million children in conflict regions had been forced out of school.
"UNICEF calls on all parties to conflict to abide by their obligations under international law to immediately end violations against children and the targeting of civilian infrastructure, including schools and hospitals," the reports added, calling on countries with influence over involved parties to conflicts "to use that influence to protect children."