World News
Chile hit by massive 8.2 quake, dislocating 80,000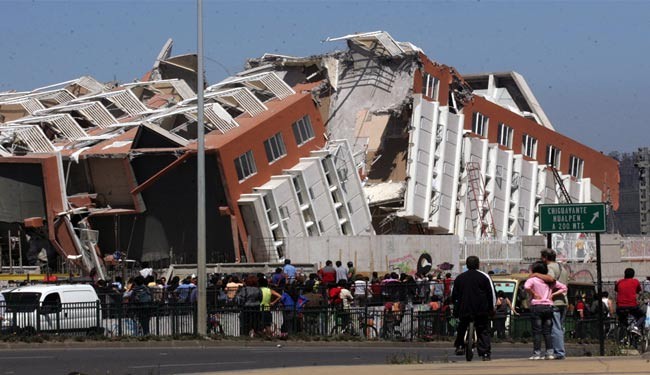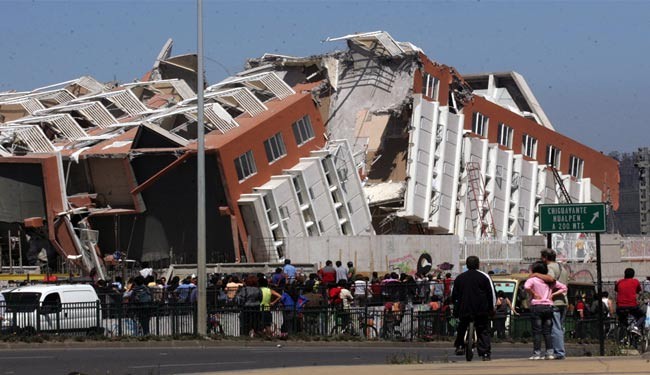 A major earthquake measured 8.2 on the Richter Scale has struck off the coast of northern Chile, killing at least 5 people and displacing nearly 80,000. Damages and fires have been reported throughout the region and many have lost power due to the strong tremor.
The quake reportedly occurred late Tuesday, 95 km (59 miles) northwest of the mining area of Iquique near the Peruvian border. The epicenter was located at a shallow depth of about 20 km (12 miles) below the seabed.
The Chilean navy said the first sign of the tsunami hitting the coast was within 45 minutes of the quake. The US Pacific Tsunami Warning Center (PTWC) said a tsunami measuring almost two meters had been generated.
Chile's emergency ministry ONEMI said there have been reports of landslides causing some blockage on roads and highways.
At least five people have died following the quake, Chile's Interior Minister Rodrigo Penailillo said. In Iquique, four men reportedly died of heart attacks and in the municipality of Alto Hospicio one woman was crushed to death when a wall collapsed.
The country's president, Michelle Bachelet, has declared the region around the epicenter a "disaster zone" and praised Chile's emergency services for their swift response to the crisis.
Electricity is out in Iquique, and partially lost in the Peruvian cities of Tacna, Moquegua, and Arequipa, press reports say.
Several aftershocks – ranging from magnitude 5 to 6.2 – were detected in the area following the earthquake.
Two major fires have been reported in Iquique following the quake, according to local news reports. There have also been reports of looting in the city.
All of the Latin American Pacific coast is under threat for tsunami activity, according to the US Geological Survey (USGS). In addition to Chile, a tsunami warning has been issued for Peru, the Pacific Tsunami Warning Center said. Tsunami watches for Colombia, Panama, Costa Rica, and Nicaragua have been cancelled.
Hundreds of earthquakes have occurred along Chile's far-northern coast in the past two weeks. A 6.7 magnitude quake hit on March 16, causing the brief evacuation of 100,000 people in low-lying areas. No tsunami followed.
An 8.8 magnitude quake and accompanying tsunami hit central Chile in 2010, killing over 500 people and destroying 220,000 homes, among other damage.