World News
Chilean president swears in amid strong quake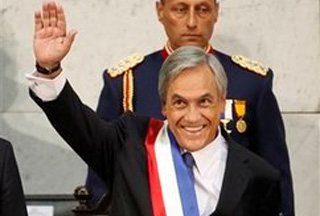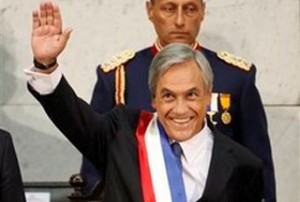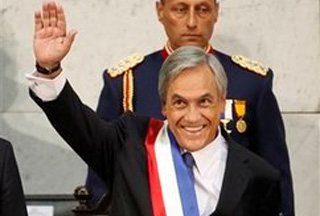 A 7.2-magnitude earthquake has struck Central Chile while President-elect Sebastian Pinera was preparing to swear in as the country's new head of state.
The strong quake hit on Thursday in the vicinity of Libertador General Bernardo O'Higgins, near the Chilean coast.
According to the US Geological Survey, the quake was centered 114 kilometers (71 miles) south of Valparaiso, AFP said.
The Pacific Tsunami Warning Center issued no warning about a potential "destructive widespread tsunami."
The rightist President-elect Pinera, a multi-billionaire media and business tycoon, brings to an end 20 years of left-leaning governance in Santiago.
The city of Valparaiso in the west of the country hosted the swearing-in ceremony as spectators at the event looked terrified when the aftershock struck.
The 60-year-old president, who replaces popular former president Michelle Bachelet, faces a bumpy road ahead, as he has to assume power in a country ravaged by last month's strong 8.2-magnitude quake.
Pledging to continue with the reconstruction efforts, Pinera declared, "We won't be the government of the earthquake, we'll be the government of reconstruction."