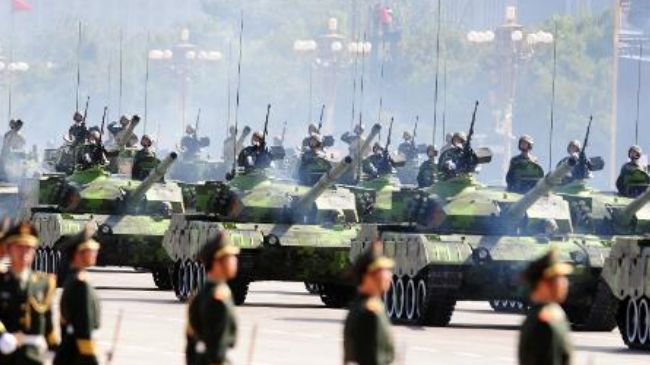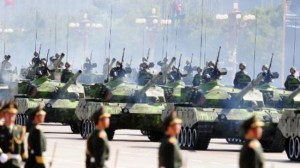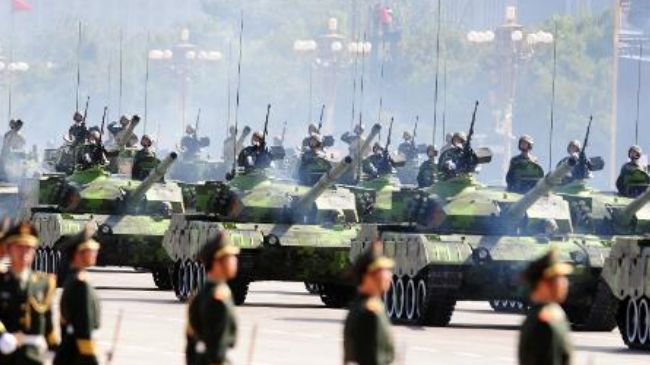 China has announced a 12.2 percent increase in the 2014 defense budget, sparking concerns in Asia and the US.
During the opening of the annual National People's Congress, Chinese Prime Minister Li Keqiang said using the 132-billion-dollar defense budget, Beijing would "strengthen research on national defense and the development of new- and high-technology weapons and equipment" and "enhance border, coastal and air defenses."
"We will comprehensively enhance the revolutionary nature of the Chinese armed forces, further modernize them and upgrade their performance, and continue to raise their deterrence and combat capabilities in the information age," the Premier said at the opening session on Wednesday.
China has extended its military spending for years and is now second only to that of the United States.
The announcement came at a time when Beijing is in territorial and maritime disputes with its neighbors, and while the US has boosted its military presence in the region.
Beijing has long been engaged in a dispute with Tokyo over the sovereignty of the group of the uninhabited islands in the East China Sea, which are known as Diaoyu in China and Senkaku in Japan.
In December, Japan planned to spend 24.7 trillion yen (USD 240 billion) between 2014 and 2019 in a strategic military boost particularly in areas bordering China.
Beijing described the decision as an issue of concern to neighbors in Asia and the international community.
China is also locked in territorial rows with the Philippines over wide swaths of the South China Sea and has said it might set up a similar zone there.