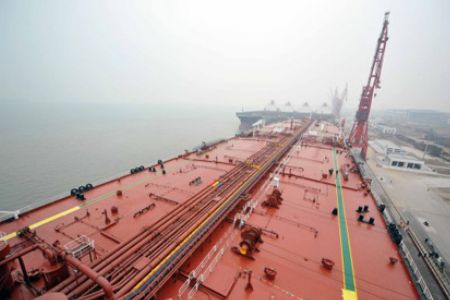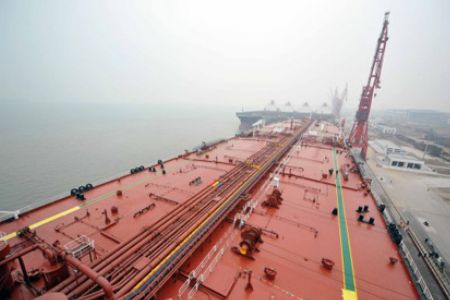 Chinese companies have invested around $40 billion in different upstream and downstream projects in Iran's oil and gas sector, an Iranian oil official says.
"Chinese companies have invested about $29 billion in Iran's upstream oil and gas sector and another $10 billion in the country's downstream energy sector, including gas, petrochemical and refinery construction projects," Iran's Deputy Oil Minister in International Affairs Hossein noghrehkar Shirazi said in an interview with Mehr news agency.
He added that the two countries are to start a new round of talks on developing bilateral oil trade and exchange.
Another Iranian Deputy Oil Minister Alireza Zeighami said earlier in July that Chinese companies have offered to finance some of the country's oil refinery development and gasoline production projects.
"Chinese companies are currently involved in building the Arak oil refinery; we intend to expand our cooperation with different Chinese firms for other oil refinery projects in Iran," Zeighami said.
Chinese companies are expanding their presence in Iran's oil refinery sector.
Last year, Chinese refiner Sinopec signed a memorandum of understanding with the National Iranian Oil Refining and Distribution Company to invest $6.5 billion for building oil refineries in Iran.
Iran, the world's fifth-largest oil producer, plans to build seven new refineries with a total investment of $23 billion.
A US official said Thursday that Washington is worried that Iran continues to attract investment from China despite a new round of UN Security Council sanctions imposed on Tehran.
Chinese companies were "aggressive" in investing in Iran's oil and gas fields, Joseph Christoff, head of the Government Accountability Office's international affairs and trade department, told the House Oversight and Government Reform Committee.
Christoff said international and unilateral sanctions were "not changing their (the Chinese) behavior" toward Iran.
Addressing the same panel, another official said that the US will press China to abide by international sanctions on Iran.
"China is of concern to us," AFP quoted Robert Einhorn, special adviser for nonproliferation and arms control at the State Department, as saying on Thursday. "We need for them to enforce the Security Council resolution," he said.