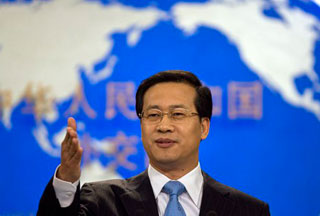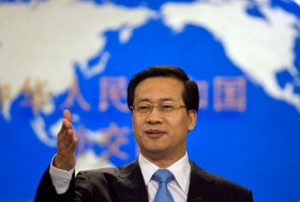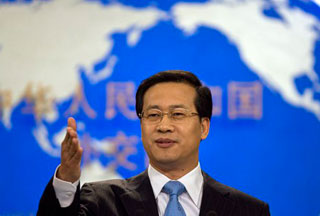 China has called all parties involved in talks on Iran's nuclear issue to work toward a deal which would provide Iran with 20% enriched uranium needed for Tehran medical reactor.
"I hope the relevant parties will step up efforts and push for progress in the dialogue and negotiations," China's Foreign Ministry Spokesman Ma Zhaoxu said Tuesday at a regular news briefing in Beijing.
He added that reaching a deal on providing nuclear fuel for the medical reactor would help resolve the issue.
Meanwhile, the Chinese official refused to comment on sanctions that the West is advocating against Iran for its nuclear program.
The Pentagon says the US has asked the UN Security Council to approve a resolution within weeks to prepare the groundwork for new sanctions against Tehran.
On Tuesday, Iran began enriching uranium to a level of 20 percent at its Natanz enrichment facility under the surveillance of inspectors from the UN nuclear watchdog.
The move comes after Iranian President Mahmoud Ahmadinejad tasked the Atomic Energy Organization of Iran (AEOI) with enriching uranium to 20 percent in order to meet the demands of the country's cancer patients. The medical reactor will soon run out of fuel.
Iran had earlier informed the International Atomic Energy Agency that it would start enriching uranium to 20 percent on Tuesday in the presence of the agency's inspectors and observers.
AEOI Director Ali-Akbar Salehi on Tuesday confirmed the beginning of uranium enrichment to a 20 percent purity level at the Natanz plant.
The top nuclear official said that the doors are still open for talks with Iran about a nuclear fuel swap.
"The beginning of the enrichment is not tantamount to the end of interaction and negotiations on a UN-brokered proposal on a fuel swap," he said.
"The Islamic Republic of Iran is still ready to continue cooperation if the negotiating parties act wisely and end wasting time," Salehi underlined.
Iran says it began the high level uranium enrichment after the Western side spearheaded by the US refused to consider the country's concerns over the nuclear draft deal.