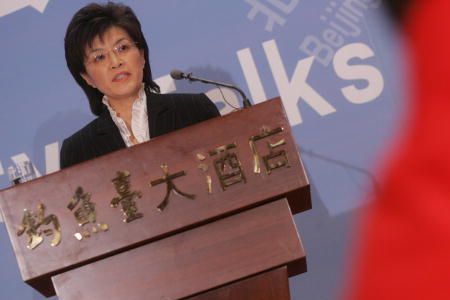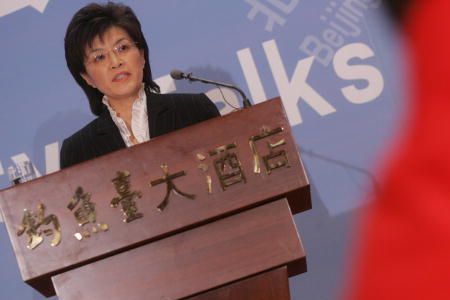 China has defended its economic ties with Iran after a senior US official called on Beijing to adopt the UN sanctions against Tehran over its nuclear program.
According to Chinese Foreign Ministry spokeswoman Jiang Yu, Beijing's business relations with Tehran will not harm the interests of other countries.
"China's trade with Iran is a normal business exchange, which will not harm the interests of other countries and the international community," China Daily quoted Jiang as saying on Thursday.
The Chinese official made the remarks in response to comments made by Robert Einhorn, US State Department's special adviser for non-proliferation and arms control, who asked Beijing to observe sanctions against the Islamic Republic.
The US has stepped up pressure on other countries to restrict economic relations with Iran over the country's nuclear energy program, spearheading efforts to approve a fourth round of sanctions against Tehran at the UN Security Council in June.
The United States also called on China to impose further punitive measures against the Islamic Republic, but China has rejected the unilateral US and EU sanctions aimed at Iran's energy sector.
China, the world's second-greatest consumer of oil after the United States, is the premier importer of Iran's oil. Iran exported more than 9 million tons of oil to China in the first half of 2010, putting it behind Saudi Arabia and Angola, according to Chinese customs data.
Iran's Deputy Oil Minister, Hossein Noqrehkar Shirazi, announced on Saturday that China is investing 40 billion dollars in Iran's oil and gas industry.