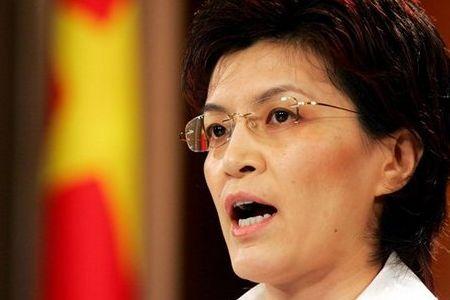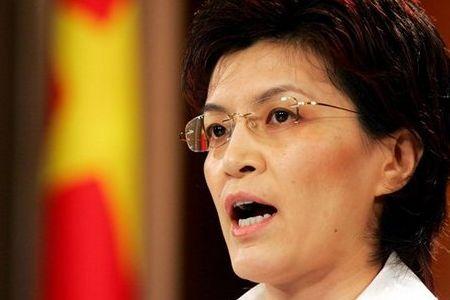 China has voiced its disapproval of the new unilateral sanctions imposed by the EU against Iran over its nuclear program, urging a negotiated solution through diplomacy.
"China does not approve of the European Union's unilateral sanctions on Iran," Chinese Foreign Ministry spokeswoman Jiang Yu said in a Friday statement posted on the ministry's website, Reuters reported.
On Monday, the European Union's foreign ministers approved tougher, unilateral sanctions against Iran, which target investment and technical assistance to the country's refining, liquefaction and natural gas sectors.
The punitive measure goes beyond a fourth round of UN Security Council sanctions imposed last month, targeting Iran's oil and gas sectors.
In her statement, Jiang further welcomed Tehran's offer to the International Atomic Energy Agency (IAEA) to return to negotiations on a nuclear fuel swap for the Tehran research reactor, which makes medical isotopes.
"We hope that all relevant parties can support a diplomatic solution and appropriately resolve the Iran nuclear issue through dialogue and negotiations."
China also denounced the United States earlier this month for imposing its own sanctions against Iran, saying Washington should not unilaterally take such steps outside of the UN resolutions.
While the US has hailed the new EU sanctions, China's reaction to the move makes it the second veto-wielding Security Council member to denounce the punitive measure against the Islamic Republic.
Earlier, Russia criticized the sanctions for hampering international efforts to resolve the standoff over Tehran's nuclear program, saying the move showed "disregard for the carefully regulated and coordinated provisions of the UN Security Council."
"We have already said many times that we consider unacceptable the practice of unilateral or collective sanctions measures against Iran, that go beyond the Security Council sanctions regime in operation in the country," Russian Foreign Minister Sergei Lavrov in a statement released on Tuesday.
In the face of mounting Western pressure to halt uranium enrichment, Iran has repeatedly stressed its commitment to the Nuclear Non-Proliferation Treaty — to which it is a signatory.
Iran argues that as a member of the IAEA it has the right to civilian nuclear technology.