Asia-Pacific
China families of MH370 passengers slam Malaysia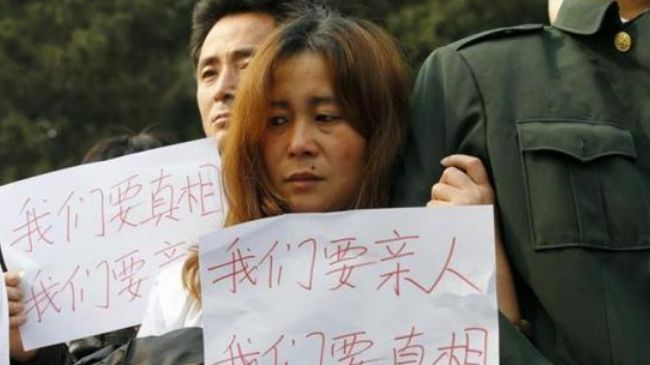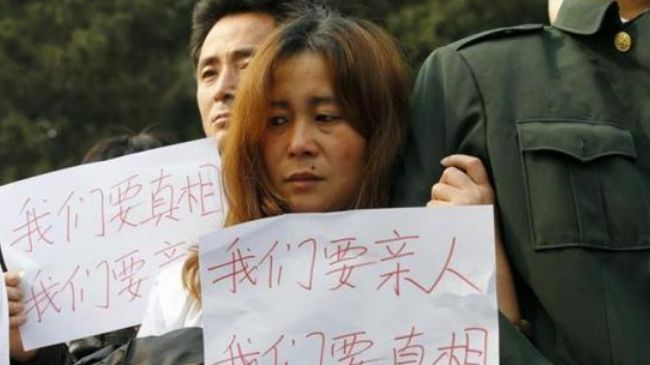 Relatives of the Chinese passengers aboard the missing Malaysian jet have staged a protest in Beijing, accusing Kuala Lumpur of attempting to hide the truth about the fate of their family members.s
On Tuesday morning, nearly 100 relatives and their supporters marched to the Malaysian Embassy in Beijing, throwing plastic water bottles and chanting "Liars!" and "Tell the truth! Return our relatives!"
In a statement issued prior to their march, the outraged protesters slammed the Malaysian government for what they called misleading and delaying the rescue operations, accusing Kuala Lumpur of "constantly trying to delay, hide and cover up the truth."
"If our 154 loved ones on board have lost their precious lives…because of this, then Malaysia Airlines, the Malaysia government and the Malaysia military are the real executioners who have killed our loved ones," added the statement.
The protest was held after Malaysian Prime Minister Najib Razak announced that Malaysia Airlines flight MH370 had crashed into the Indian Ocean and that all people on board had been killed. Two-thirds of those on board the missing jet were Chinese nationals.
China has asked Malaysia to provide the "detailed evidence" that led to the conclusion the missing jet had crashed and all of its passengers had died. Beijing has also urged Kuala Lumpur to continue operations for finding the passenger jet.
Meanwhile, the Australian Maritime Safety Authority (AMSA) said that the air and sea search for the missing Malaysia Airlines Flight MH370 had been halted because of bad weather conditions, including gale force winds, rain, and big waves.
The Malaysia Airlines Boeing 777-200ER went missing on its way from Kuala Lumpur to Beijing on March 8, after taking off with more than 239 people on board.