China
China ramps up Iran oil imports in Sep.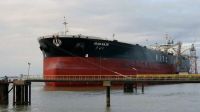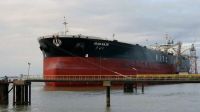 A recent report shows that China's crude oil imports from Iran increased in September 2013 compared to a year earlier despite the US-led sanctions imposed on the Islamic Republic's oil and financial sectors.
According to Press TV, China imported 475,521 barrels per day (bpd) of Iranian crude oil last month, registering a 24-percent rise in comparison with the corresponding period last year.
The figure was also nine percent higher than August's 436,300 bpd level.
China, Iran's largest oil client, for the nine months through September bought 16.01 million tons of Iranian crude oil, or an average of 428,160 bpd.
At the beginning of 2012, the United States and the European Union imposed new sanctions on Iran's oil and financial sectors with the goal of preventing other countries from purchasing Iranian oil and conducting transactions with the Central Bank of Iran.
The sanctions were imposed based on the unfounded accusation that Iran is pursuing non-civilian objectives in its nuclear energy program.