Asia-Pacific
China releases image of 'suspected' MH370 debris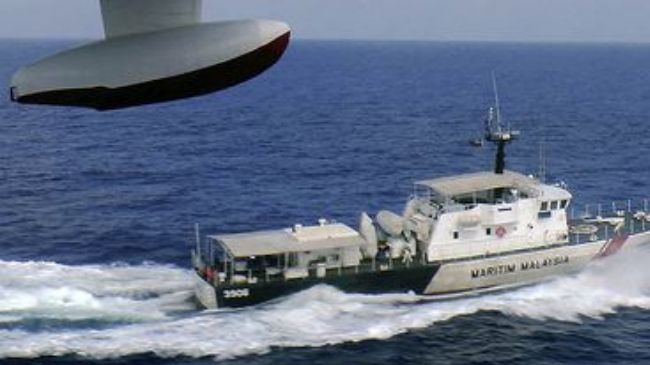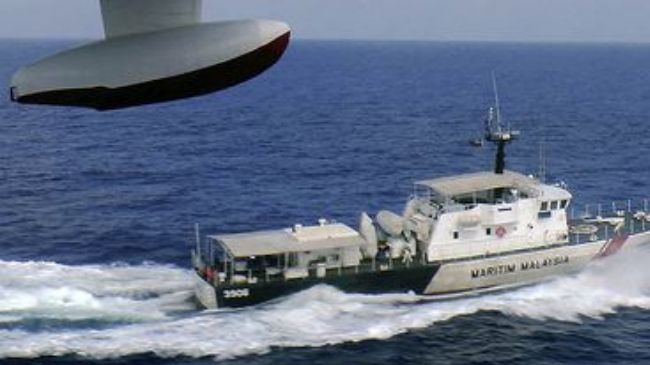 A Malaysian minister says China has new satellite images of a large object floating in the remote southern Indian Ocean that may belong to the missing Malaysia Airlines flight MH370.
"The news that I just received is that the Chinese ambassador received satellite images of floating objects in the southern corridor and they will be sending ships to verify," Malaysian Defense Minister and acting Transport Minister Hishammuddin Hussein told a Saturday news conference.
The Malaysian minister further stated that the new images show an object with an estimated size of 22.5 meters by 13 meters "suspected" of being MH370 debris. Chinese state television later released a copy of the image.
Reports say the object is floating in roughly the same area in the Indian Ocean where another satellite found two objects on March 16. The images were released by the Australian government on Thursday.
According to China's Xinhua news agency, the newly-spotted object is floating some 120 kilometers from those spotted by Australia.
"The location of the suspicious object is along the southern corridor [that] missing Malaysia Airlines Flight MH370 might have taken," said the news agency, adding that the object had been spotted on March 18.
Planes and vessels have been searching the area for the past three days. However, they have not found any sign of the suspected wreckage so far.
The Australian Maritime Safety Authority (AMSA) is leading the search in the Indian Ocean.
Also on March 12, China's state science and technology administration said its satellites had detected "a suspected crash area" in the South China Sea. It said the satellites had seen "three large floating objects" in the area.
However, Malaysia later said no signs of the missing jetliner had been found at the spot where Chinese satellite images showed what might be plane debris.
The Malaysia Airlines Boeing 777-200ER went missing on its way from Kuala Lumpur to Beijing on March 8, after taking off with more than 239 people on board.