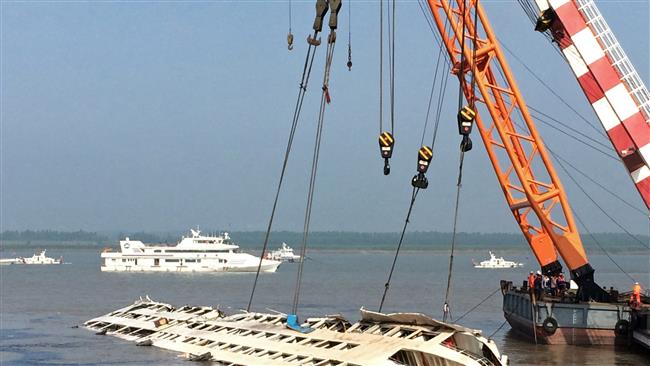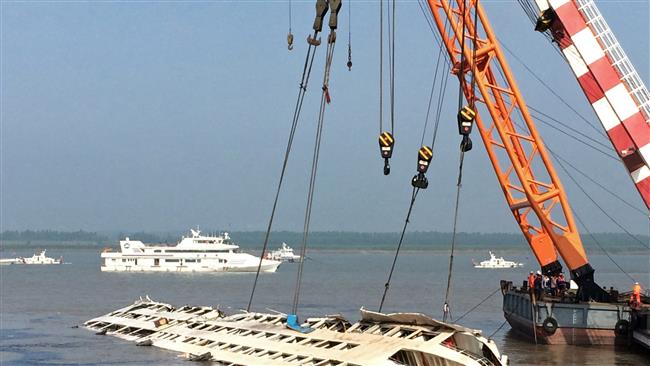 Chinese authorities say there is no hope for more survivors from a cruise ship that capsized with 456 people on board in the Yangtze River four days ago. 
Xu Chengguang, a Transport Ministry spokesman, told a press briefing late Thursday that "comprehensive research and analysis of the facts" showed the chances of finding anyone still alive were "increasingly slim."
Authorities have decided to lift the ship "as soon as possible" in order to "protect the dignity of the deceased to the greatest extent," the spokesman added.
A total of 82 people have been confirmed dead since the cruise liner sank in the central Hubei Province's Jianli county.
Sources say only 14 passengers on board the Eastern Star have been rescued over the past days. The remaining 360 are still missing.
The tragedy is set to become China's worst shipping disaster in nearly 70 years once the final toll is confirmed.
Latest media reports say cranes on Friday slowly raised the 76.5 meter long (250 feet) sunken vessel in a delicate and risky operation.
Rescue workers even began cutting into the hall of the ship in the hope of finding passengers believed to be trapped inside the ship.
Meanwhile, relatives of those on board gathered Thursday night in a public square in Jianli to pray for those lost in the disaster.
Weather officials said a small but fast-moving tornado hit the area at the time. The captain and the chief engineer, who both survived, say the vessel was caught in a cyclone.
Senior officials in Beijing have pledged to carry out a "serious investigation" into the incident. President Xi Jinping has called a high-level meeting with top leaders to discuss the tragedy and its aftermath.