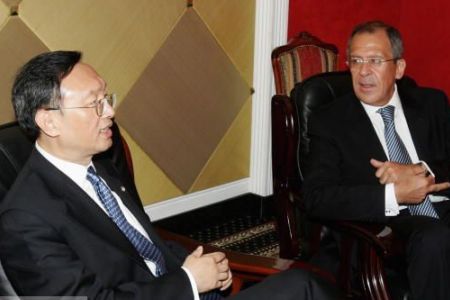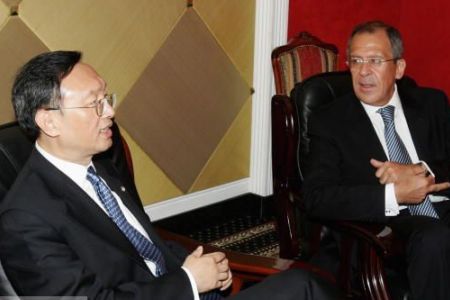 Ahead of upcoming talks between Iran and major world powers in Turkey, the Chinese and Russian foreign ministers discussed Tehran's nuclear program.
The next round of multifaceted talks between Iran and the P5+1 — Britain, China, France, Russia and the US plus Germany — will be held in the Turkish city of Istanbul on January 21 and 22.
In a phone conversation on Tuesday, Yang Jiechi and his Russian counterpart Sergei Lavrov exchanged views about Iran's nuclear program, Xinhua reported.
Referring to the expansion of ties between China and Russia in the course of last year, Yang said China is willing to continue strengthening bilateral communication and coordination at a "new level" in 2011.
He added that the year 2011 is of great significance for China and Russia to develop bilateral ties.
Lavrov, for his part, expressed hope that bilateral relations between the two countries would expand considerably.
The representatives of Iran and the P5+1 held their previous round of comprehensive talks in Geneva on December 6 and 7.
The US and its allies accuse Iran of developing a military nuclear program, and on June 9, Western powers pressured the UN Security Council to impose a fourth round of sanctions against Iran's financial and military sectors.
Iranian officials have repeatedly refuted the charges, arguing that as a signatory to the Nuclear Non-Proliferation Treaty and a member of the International Atomic Energy Agency, Tehran has a right to use peaceful nuclear technology.