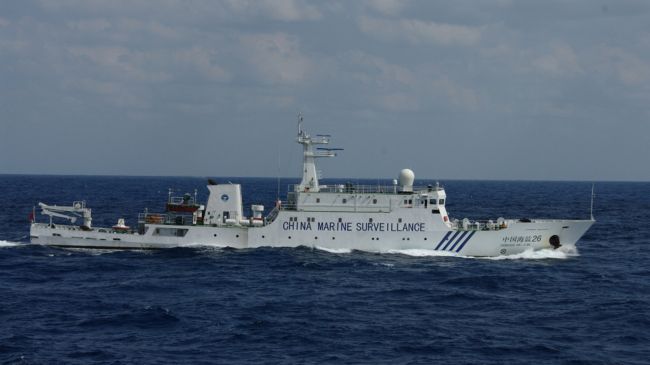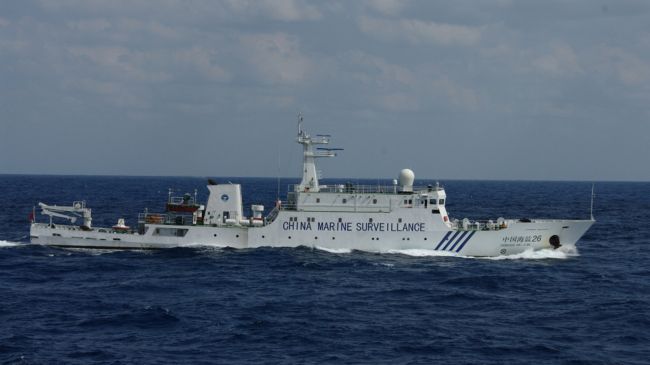 Japan's Defense Ministry says it has spotted seven Chinese naval ships in waters near a Japanese island in the East China Sea.
"A Japanese aircraft spotted seven Chinese naval ships in waters 49 kilometers (30 miles) south-southeast of Yonaguni island at 7:00 am (2200 GMT)," the ministry said on Tuesday.
It added that the Chinese naval fleet, which includes two destroyers, two frigates, two submarine rescue ships and one supply ship, "were moving north, from the Pacific Ocean to the East China Sea."
"We are continuing to be on alert and maintaining surveillance of the area waters with aircraft and ships. We will continue to carefully collect information about the movement of the Chinese naval vessels," Defense Minister Satoshi Morimoto told a press briefing on Tuesday.
The announcement comes as Japan and China are gridlocked in a dispute over the sovereignty of a chain of islands, known as the Senkaku in Japanese and the Diaoyu in Chinese, in the East China Sea.
The uninhabited islands which sit on top of valuable resources are currently under Japan's administration but claimed by China and Taiwan, too.
Trade between the two global economic heavyweights has faltered over the islands row.
The sales of Japanese cars nosedived in China in September with Japan's largest automakers Toyota, Honda and Nissan experiencing drops of 48.9, 40.5 and 35.3 percent respectively compared with the same period in 2011.
As Japan's biggest trading partner, mainland China accounted for 20 percent of Japan's exports in 2011, according to Japan External Trade Organization.
Tensions between Tokyo and Beijing have eased in recent weeks but a US-Japan naval drill, reported by Japanese media, would definitely reignite the ashes of antagonism between the two powers.
Japan says its alliance with the United States has served as a deterrent in the territorial dispute although Washington has not adopted an official stance over the issue.
The United States "has been saying that they do not take a position on the sovereignty issue but have always stated that US-Japan security arrangements would cover those islands," said Ichiro Fujisaki, Japan's ambassador to Washington, on Thursday.
"I think that constitutes an important deterrence," he said at the Brookings Institution think tank.