Asia-Pacific
China
China shuts down nine factories for producing toxic substance used in school tracks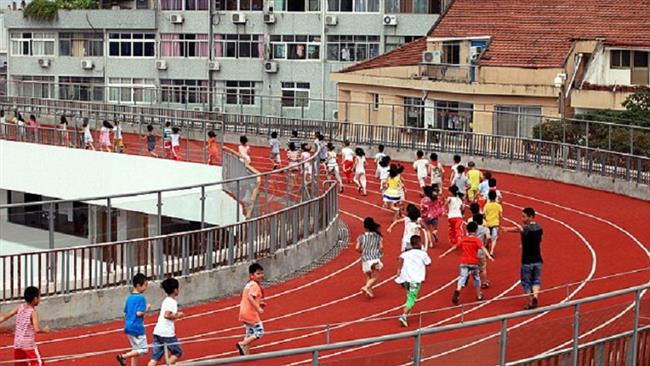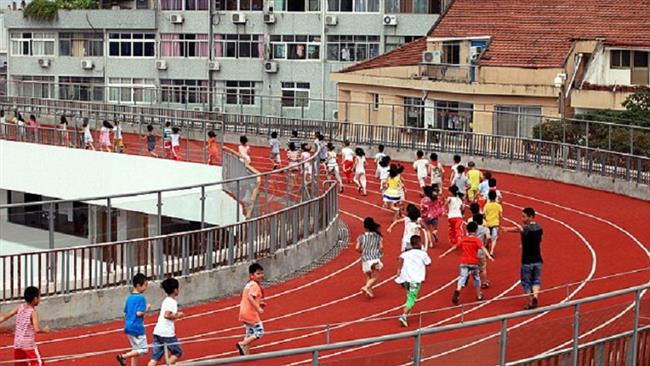 China has shut down nine factories following reports that they had been using toxic industrial waste to produce substance for running tracks at schools.
Authorities in the city of Cangzhou, in northeastern Hebei Province, also detained "related personnel" on Wednesday after a recent investigative report by CCTV claimed that dozens of factories in Cangzhou and Baoding, also in Hebei, had been using car tires, the coatings of electrical wires and other plastic or rubber items to make material for track ovals.
The authorities also said that they had confiscated the equipment, materials and semi-finished products of the closed factories, adding that that they have set up a special task force composed of industry supervisors and police to inspect similar factories in the province.
The parents of school children in more than a dozen provinces across China have been complaining in recent months that their children are suffering from an array of health problems, including nosebleeds, headaches and allergic reactions after being exposed to the pungent smell of newly-built synthetic rubber sports fields and tracks.
Meanwhile, nearly 100 parents of the students demonstrated at an elementary school in the capital, Beijing, saying that the school cheated on them by claiming that its newly-built track oval met national emission standards.
A standard track costs about 250-300 yuan (38 to 45 dollars) per square meter, while small workshops produce them for only 130-140 yuan per square meter with waste materials.
Back in April, reports said that at least 500 students became ill after a top middle school in the eastern city of Changzhou was relocated to a site close to decommissioned chemical plants.
Chinese people are also suffering from increasing levels of air pollution. It is estimated that 1.4 million people die prematurely in China each year because of pollution.