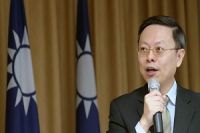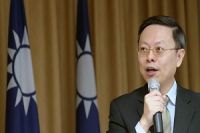 China and Taiwan are set to begin highest-level talks, which will be the first since the end of the Chinese civil war in 1949.
According to Press TV citing Taiwanese officials, Wang Yu-chi, the head of Taiwan's Mainland Affairs Council, arrived in Nanjing, the capital of Chinese eastern province of Jiangsu, early on Tuesday for talks.
Wang is to meet with his Chinese counterpart Zhang Zhijun on the first day of a four-day visit.
The talks are mainly aimed at mutual economic relations, with Beijing trying to push Taipei to pass a free trade agreement, halted in Taiwan's parliament.
Wang said, "My main aim during this visit to the mainland [China] is to promote mutual understanding between the two sides."
The historic meeting comes almost after a 65-year split following a civil war, in which millions of people lost their lives.
China says Taiwan belongs to its territory, while Taiwan still calls itself the Republic of China.