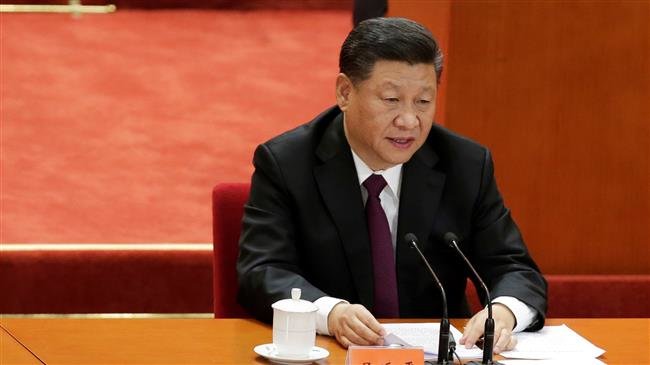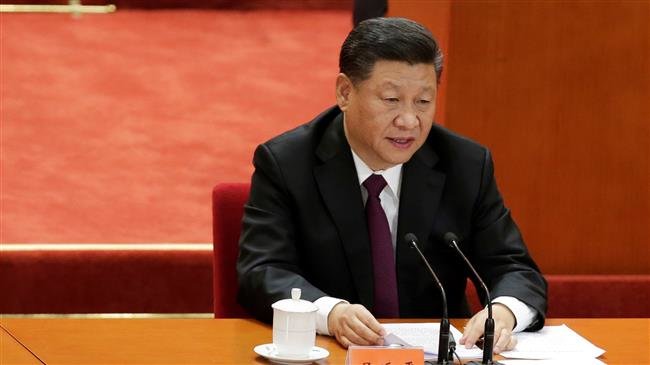 Chinese President Xi Jinping says his country will "stay the course" on its current path of reform and opening up.
Addressing the nation in a speech on Tuesday, Xi called for support for the state economy while also developing the private sector, but offered no new specific measures.
"We must, unswervingly, reinforce the development of the state economy while, unswervingly, encouraging, supporting, and guiding the development of the non-state economy," Xi said at Beijing's Great Hall of the People.
"What to reform and how to go about the reform must be consistent with the overarching goal of improving and developing the system of socialism with Chinese characteristics and modernizing China's system and capacity for governance," said the Chinese leader.
'No one can dictate to China how to reform'
"We will resolutely reform what should and can be reformed, and make no change where there should and cannot be any reform," President Xi said. "No one is in a position to dictate to the Chinese people what should or should not be done."
Xi was speaking on the occasion of the 40th anniversary of the start of late Chinese leader Deng Xiaoping's campaign of "reform and opening up."
China, the world's second-largest economy, is in a bitter trade war with the United States, which complains that America imports more from China than China buys from the US, which causes a trade imbalance.
US President Donald Trump initiated the trade dispute with China in April, when he first imposed unusually heavy tariffs on imports from China. Beijing retaliated with duties of its own and dropped Chinese imports of American products.
Trump and Xi reached an agreement over dinner on the sidelines of the G20 summit in the Argentinean capital, Buenos Aires, earlier this month, which halted the threatened escalation of punitive tariffs while the two sides continue negotiations.
But the 90-day halt in the trade war does not seem to have resolved much of the two sides' deep trade differences. It has left US tariffs in place on 250 billion dollars' worth of Chinese goods but for now removed the prospect of another 200 billion in tariffs or to impose tariffs on all imports from China.