China
China vows to promote negotiations over Iran N-issue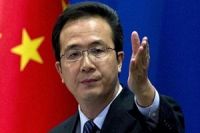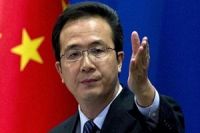 A top Chinese diplomat says Beijing will continue to facilitate the process of negotiations over Tehran's nuclear energy program.
According to Press TV, Chinese Foreign Ministry spokesman Hong Lei said in a press briefing in Beijing on Monday, "We will continue to contribute positive energy to pushing forward the negotiations."
He further noted that Beijing hopes that Iran and the five permanent members of the UN Security Council plus Germany continue their talks based on an equal footing, and accommodate each other's concerns.
Hong also said given the sensitivity and complexity of some issues, the negotiations will not always run smoothly, adding that all sides have shown sincerity to reach a deal to fully resolve the decade-old dispute over Tehran's nuclear energy program at an early date.