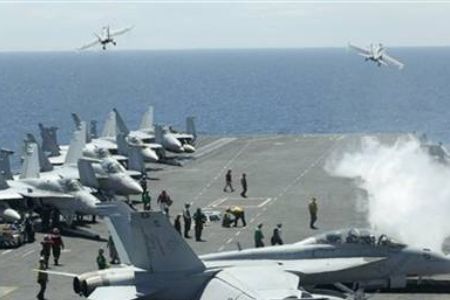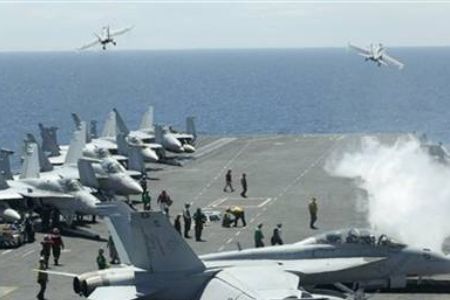 China has warned the United States against going ahead with any military adventurism on the Korean peninsula following the recent exchange of fire between the two Koreas.
Chinese Foreign Ministry spokesman Hong Lei said in a statement on Friday that Beijing was against military activity near its coastline.
"We hold a consistent and clear-cut stance on the issue. We oppose any party to take any military actions in our exclusive economic zone without permission," Lei said in a statement.
Tensions are running high on the Korean Peninsula after deadly clashes between the two Koreas.
The Yellow Sea border island of Yeonpyeong was heavily shelled by North Korea on Tuesday. Each has blamed the other side for starting the skirmish.
South Korean military said on Friday more explosions and the sounds of artillery fire heard off the Yeonpyeong Island were from the North Korean side, but no shells landed in the South.
North Korea earlier warned the US and South Korea against going ahead with their plans to conduct joint naval drills.
This is while US officials in Seoul say the nuclear-powered USS George Washington carrier strike group, which carries 75 warplanes and has a crew of over 6,000, left a naval base south of Tokyo and will join exercises with South Korea.
Pyongyang said the war games are provocative and will push the Korean peninsula closer to the brink of war.
The US and South Korea are scheduled to start the planned drills on Sunday.