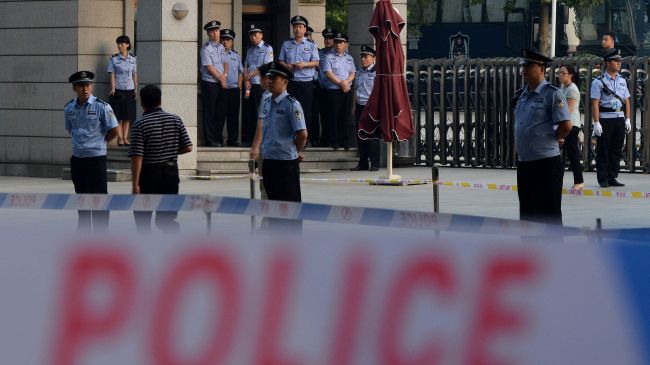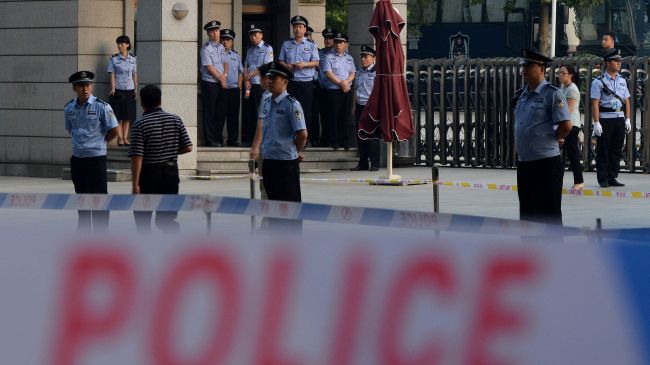 China has began the trial of former politician Bo Xilai – once tipped for the highest levels of power – on charges of bribery, embezzlement and abuse of power.
Bo's trial started at a court in the eastern city of Jinan, Shandong Province, on Thursday.
Security was tight at the Intermediate People's Court, with police blocking the gates and lining roads leading up to it.
Outside the court, some of Bo's supporters shouted slogans in support of him, saying, "He served the people!" and, "He was a good cadre!"
Bo has not been seen in public since he was fired as the municipal chief of the city of Chongqing in March 2012.
The former Communist Party figure "embezzled a large amount of public money and abused his power, seriously harming the interests of the state and people," an indictment said in July.
The 64-year-old was expelled from the Communist Party of China in September 2012 over allegations of massive corruption, illegal sexual affairs and complicity in the cover-up of a murder by his wife.
On August 20, 2012, Bo's wife, Gu Kailai, was found guilty of murder and given a suspended death sentence.
Bo was one of China's high-profile politicians and considered a contender for one of the seven seats on the party's Standing Committee.