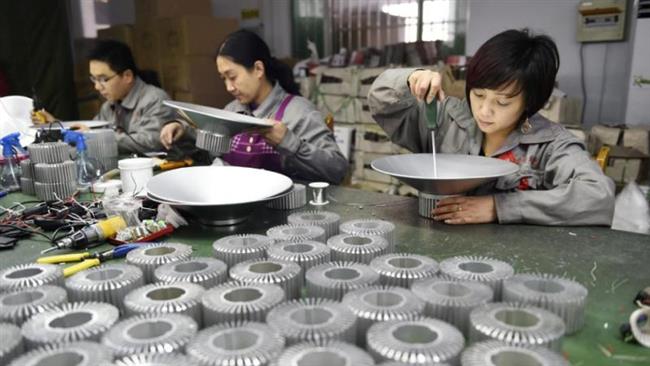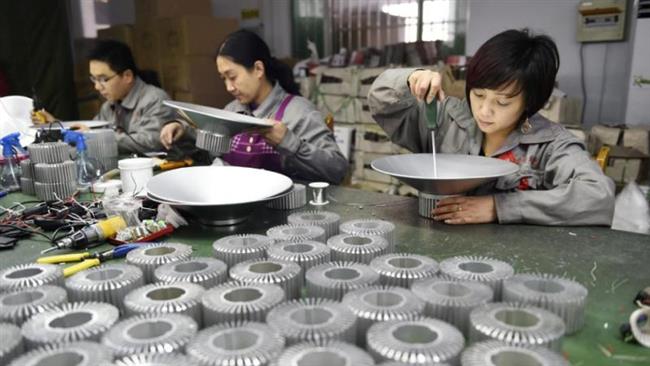 China's economy in 2014 grew at its slowest pace in almost a quarter of a century, official data show, with authorities describing slower expansion as the "new normal."
Growth in the world's second-largest economy slowed from 7.7 percent in 2013 to 7.4 percent in 2014, the National Bureau of Statistics (NBS) said on Tuesday.
The growth rate fell short of the official annual target of 7.5 percent for the first time in 15 years.
"China's economy has achieved stable progress with improved quality under the new normal in 2014," NBS chief Ma Jiantang said, adding, "However we should also be aware that the domestic and international situations are still complicated and economic development is facing difficulties and challenges."
The slower growth is partly attributed to high funding costs as well as declining prices for real estate which have pounded the key property sector.
Chinese officials say, despite last year's slowdown, they intend to follow the path of transforming the economy into one where growth is driven by consumer spending instead of big investments. They are also stressing the significance of the quality of expansion over size.
So long as job creation in the world's most populous country does not suffer, slow growth is no worry, Chinese Prime Minister Li Keqiang has said.