China
Asia-Pacific
Science
China's Sinopharm to develop second-generation mRNA COVID-19 vaccine
China National Pharmaceutical Group Sinopharm is working to produce its own mRNA COVID-19 vaccine in an effort to more effectively fight the new variants of the coronavirus.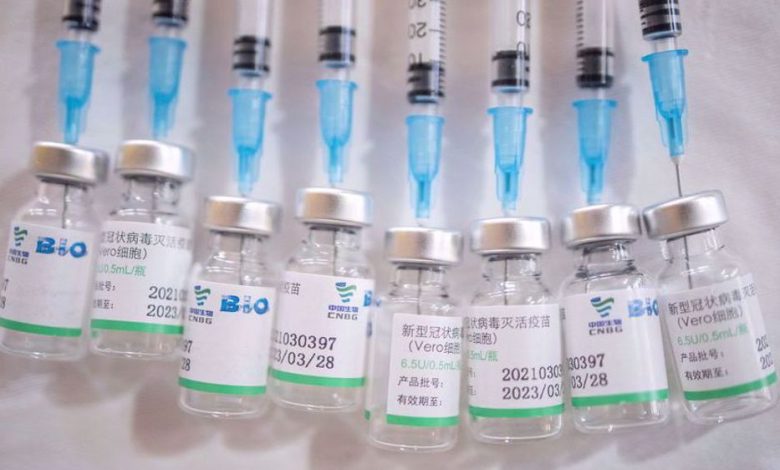 The cutting-edge technology has shown higher efficacy rates in controlling different variants of the virus, compared to the conventional vaccines using the inactivated virus.
Zhu Jingjin, the Chinese Communist party secretary of China National Biotec Group, a unit of Sinopharm, emphasized that the mRNA vaccine developed by the Group is aimed at combating the contagious new variants that are emerging. He also announced that vaccines against the Delta and Beta variants have been developed.
Zhu added, "We all are looking forward for such second-generation vaccine against mutated COVID-19 strains to enter the market as soon as possible, to help the entire world to cope with the pandemic sooner."
Chinese COVID vaccine pioneer, Sinopharm, has developed four types of vaccines, two inactivated, one mRNA vaccine, and one recombinant; however, only the inactivated vaccine which uses dead viral particles to produce an immune response, has received emergency approval from the World Heath Organization (WHO).
Smaller Chinese firm Walvax Biotechnology has also developed an mRNA COVID-19 vaccine, obtaining approval from Mexican and Indonesian governments to conduct its Phase 3 trial in their countries.
Zhu said Sinopharm was also developing recombinant protein vaccines and that Phase 1 and 2 of the recombinant protein shot had successfully been completed. Novel recombinant vaccines are made through genetic engineering and have greater response predictability and improved efficacy. They target the spike protein that the virus uses to enter the human cell.
China has successfully conducted a COVID-19 vaccination policy by administering over 2.1 billion doses of inactivated vaccines in the country. It has also shipped the Sinopharm vaccine to more than 100 countries. Booster injections are needed for the inactivated Sinopharm vaccine, as the vaccine remains effective for six months after the two shots.
Phase 3 trials of the Sinopharm inactivated virus vaccine showed an efficacy rate of 79 percent against the infection; however, BioNTech mRNA showed an efficacy rate of 95 percent. BioNTech-Pfizer vaccine is also awaiting its formal approval from Beijing to enter its mRNA vaccine into the Chinese market.