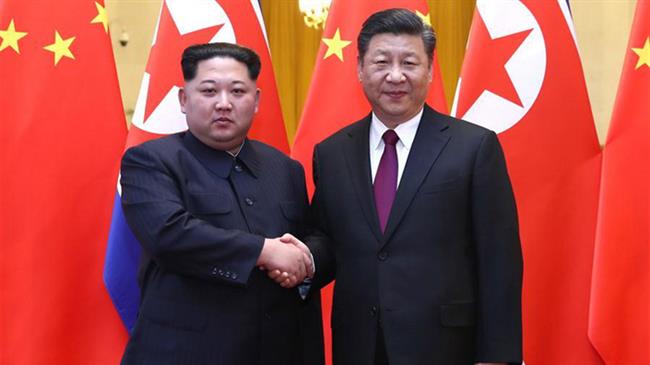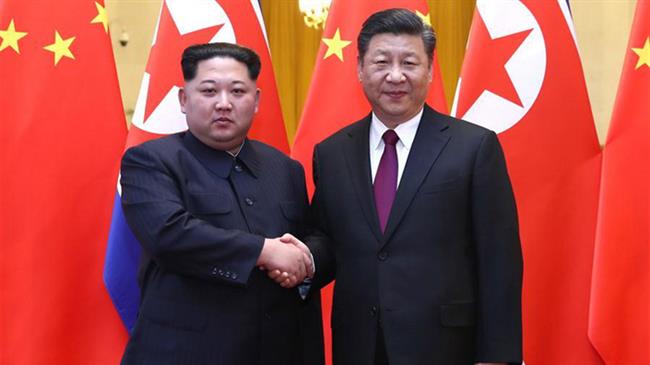 Chinese President Xi Jinping is reportedly planning to visit North Korea in September at the invitation of the country's leader Kim Jong-un to take part in the 70th anniversary of the North's founding.
The visit twill be Xi's first since taking power in 2012, some 13 years after the last visit to North Korea by a Chinese president, when his predecessor Hu Jintao travelled there back in 2005, Singapore-based Strait Times reported Saturday.
The newspaper, however, did not mention how it obtained the information about the Xi's visit, which has not yet been confirmed by China's foreign ministry. It did not immediately respond to inquiries about the report.
The celebration in the North's capital Pyongyang are scheduled for September 9 and according to the Singapore's daily, the visit by the Chinese president may be subject to last-minute changes.
China is North Korea's most important ally and trading partner. Kim has paid visits to China three times so far this year, during which he held talks with President Xi on expanding bilateral cooperation as well as economic reforms.
Meanwhile, he US has escalated sanctions against North Korea as part of efforts to press Pyongyang to give up its nuclear program.
Washington imposed sanction this week on Chinese firms violating Pyongyang-related sanctions by exporting items such as cigarettes to North Korea.
Last week, CNN reported that North Korea rejected "repeated" US proposals on denuclearization, regarding them as "gangster-like.
North Korea has rejected "repeated" US proposals on denuclearization, considering them "gangster-like", CNN has reported, citing senior diplomatic sources.
According to the CNN, the "vague promises" that emerged from the meeting between US President Donald Trump and North Korean leader Kim Jong-un during their Singapore summit in June have resulted in a diplomatic disconnect, underlining that the brief document produced at their meeting included no time frame, no specific promises or milestones to meet.
Washington has linked the lifting of sanctions on Pyongyang to full and verifiable denuclearization by North Korea, which insists on lifting of sanctions first before taking any further steps.
The North says Washington is back-pedaling on its promises. It issued a statement at the United Nations earlier this month, insisting that elements of the US government are not adhering to the spirit of the dialogue established during Kim-Trump summit.
According to the statement, while Pyongyang had taken "such practical denuclearization steps as discontinuing nuclear test and ICBM test fire" and "broadminded measures" such as the repatriation of US Korean War remains, "the US responded to our expectation by inciting international sanctions and pressure against (North Korea)."