Palestine
Chomsky makes first-ever visit to Gaza, issues broadside against Israel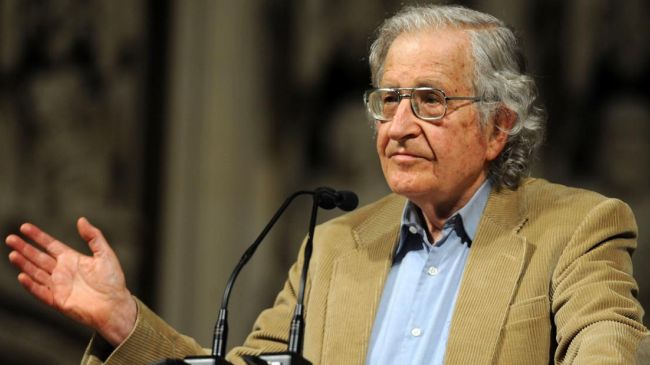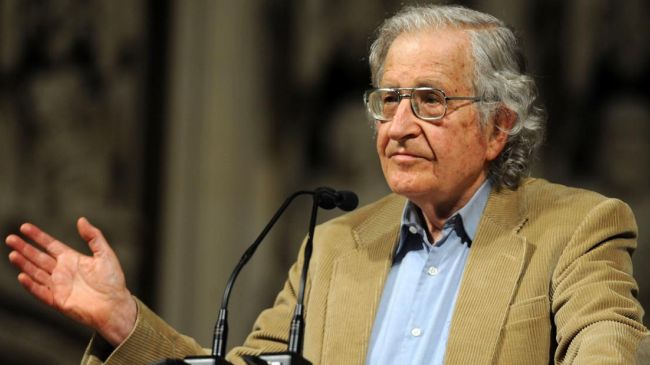 Renowned American academic, Noam Chomsky has reportedly called for an end to the Israeli-imposed siege on the Gaza Strip during his first-ever visit to the besieged coastal enclave.
On Thursday, Chomsky arrived in the territory where he was scheduled to attend a conference, called, "To End the Israeli Siege on Gaza," at Gaza Islamic University later in the day, Israeli paper The Jerusalem Post reported.
"The Palestinian people have a right to live peacefully and in freedom," said the Massachusetts Institute of Technology (MIT) professor, according to Jamal al-Khudari, a member of the Palestinian Legislative Council and the head of the university's administrative board.
Chomsky, a prominent critic of the American foreign policy, reportedly entered Gaza through the territory's Rafah crossing with Egypt.
In an interview with Press TV in June, Chomsky said Israel gets away with numerous violations of international law since it is a client of the US and therefore enjoys "total impunity."
"…the United States has total impunity and that is inherited by its allies and clients," said the American philosopher and linguist.
In May 2010, the Israeli regime barred Chomsky from entering Tel Aviv-occupied West Bank where he was to deliver a lecture. He finally had to broadcast his speech via video link from neighboring Jordan.
The American professor is scheduled to tour refugee camps during his visit.
Gaza has been suffering from a crippling Israel-imposed blockade since 2007, a situation which has faced the densely-populated territory with a decline in the standard of living, unprecedented levels of unemployment, and unrelenting poverty.
The Tel Aviv regime denies about 1.7 million people in Gaza their basic rights such as freedom of movement, jobs that pay proper wages, and adequate healthcare and education.
The Israeli military frequently bombs the coastal strip, saying the actions are being conducted for defensive purposes. However, disproportionate force is always used in violation of international law and civilians are often killed or injured.