Palestine
Christian-Muslim Commission warns of excavations under Al-Aqsa Mosque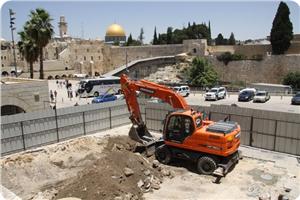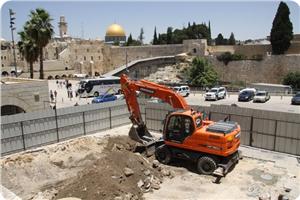 Christian-Muslim Commission for support of Jerusalem and holy sites warned of the seriousness of the Judaization excavations under Al-Aqsa Mosque, stressing that they could lead to the collapse of part of the mosque.
The Commission noted in a statement on Sunday that the excavations have reached a depth of 4 meters in the southwestern tip, demanding the international community to take immediate action to save Al-Aqsa Mosque.
It also stressed that the explicit confessions of the Israeli occupation government about carrying out these excavations prove Israel's rejection of all international resolutions and conventions.
Christian-Muslim Commission added these confessions come under the framework of the continuation of the Judaization plans and projects that aim to demolish Al-Aqsa Mosque and build the alleged temple on its ruins.